Everything DiSC® Certification
Become an Everything DiSC Certified Practitioner.
$2,995 includes kit and book library!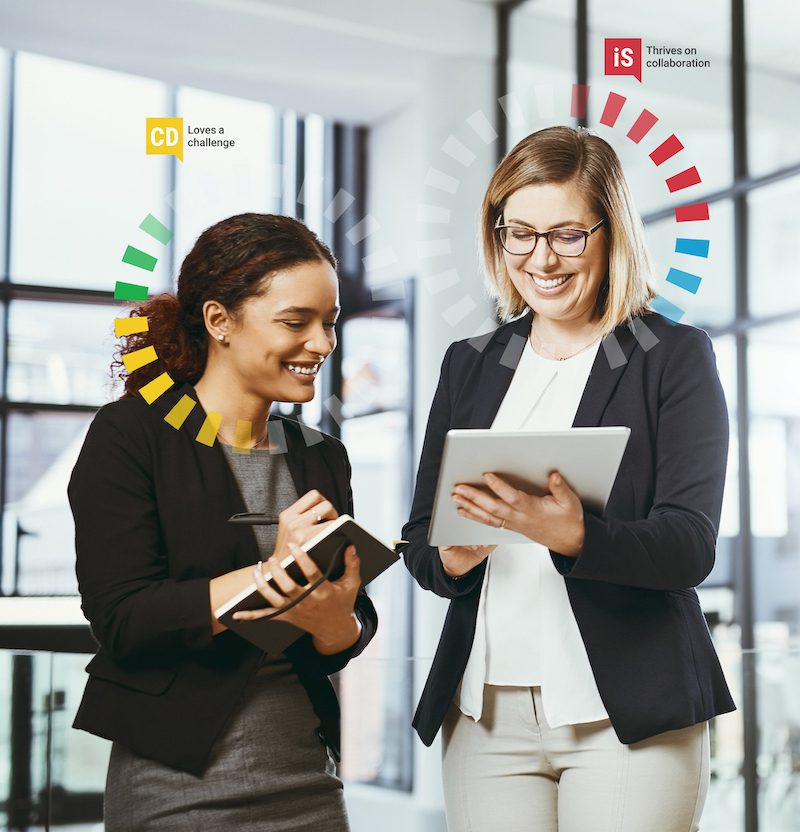 Considering DiSC Certification?
DiSC Certification aims to 
increase confidence
and
competence
in delivering the
Everything DiSC on Catalyst
™ training program. The activities in this course are designed to provide practice in facilitating small groups, coaching individuals, and navigating challenging scenarios that may arise with participants.
What is Everything DiSC Certification?
The Everything DiSC Certification is a two-week, blended learning experience designed for trainers and coaches who want to improve their facilitation with DiSC®. This course is conducted by our team of certified DiSC practitioners and licensed by Wiley, the publisher of Everything DiSC. The course consists of: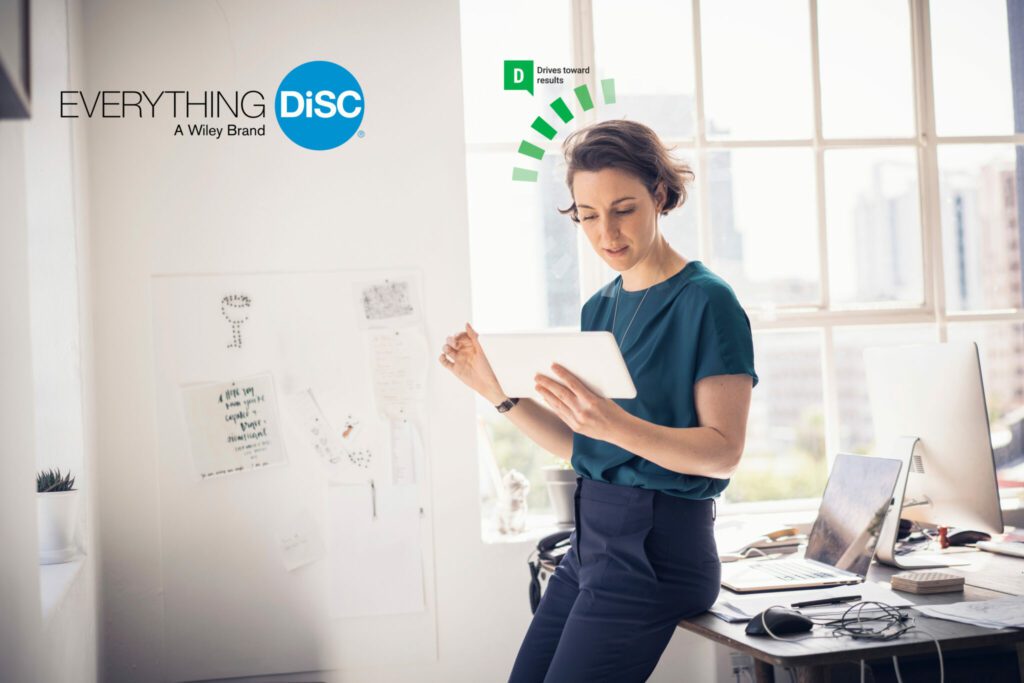 Present your plan to apply your learning and receive valuable feedback from your classmates.
Measure your understanding of key concepts covered during this course. This exam is open book and nothing to stress about. 🙂
Bonus Session!

Exclusive Content
We take your certification beyond the basics and provide exclusive access to our custom Team Leader Support and Facilitator Support kits to make implementing DiSC in your organization a little bit easier. This extra, live session is only available to learners who register here. You won't get this extra content anywhere else! Certified trainers will have an open invitation to all of our future bonus sessions as well.
Meet your DiSC Certification facilitators!
Rick Stamm has taught DiSC workshops since 1986. He and Susan Stamm have been teaching and training together using DiSC and other development tools for over 35 years! Jeannie Bril joined our team in 2023. Previously, she ran the DiSC Certification classes for Wiley in Minneapolis, MN. After managing the L&D efforts for a construction management company for two years, Jeannie is back to leading the training course she loves!
How does this course differ from other DISC Certification courses?
There are a lot of DiSC® or DISC Certification courses available online (Learn about the small 'i' in DiSC). Our course is designed specifically for trainers and coaches interested in using the Everything DiSC suite of training materials.
We are one of only a few partners licensed to deliver this certification. Join our class if you want to learn directly from practitioners who have been utilizing DiSC for over 35 years. We've enhanced this course with extra content, a DiSC library, access to our proprietary Facilitator and Team Leader Support Kits, and much more! All available exclusively for our clients. Following certification, we will be here supporting your use of DiSC with practitioner forums, news, and demos.
What's Included with Certification?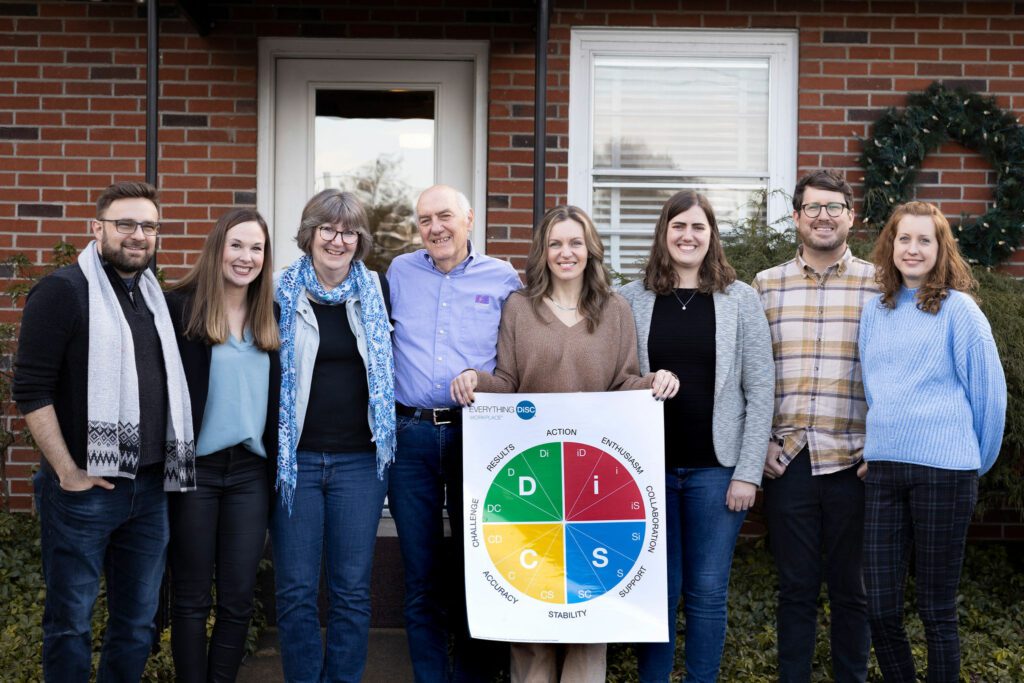 Following certification, you will receive ongoing support from our team. We're here to ensure you are successful during and after your class! Give us a call for help issuing assessments, advice on those tough learner questions, or to talk through ideas for your next training engagement. We'll keep you updated on the latest news in the world of DiSC and support your continued learning with exclusive webinars, demos, train-the-trainers, and a
DiSC Practitioner Forum
.
What our clients are saying:
From my experience, having attended the Center for Internal Change's DiSC Assessment Certification program, I can say with full confidence that the people I interacted with embody the highest levels of professionalism & expertise, as well as down-to-earth friendliness & approachability. Everyone has been extremely helpful & supportive in making our learning & development experience meaningful & beneficial. Thank you!
The Everything DiSC Workplace training was excellent! I was able to immediately do one-on-one DiSC coaching and to hold a 2-day DiSC Workplace workshop for my colleagues. Rick and Susan and team offer many "extras" for DiSC facilitation and also have provided excellent support after the course. If you want to become a "DiSC Genius" -- this is the place!
I have nothing but good things to say about my experience going through Center for Internal Change/The TEAM Approach's DiSC Facilitator Certification course. Susan, Rick, and their team were incredibly kind, transparent, and diligent in their support of my class from start to finish. Their years of experience and their dedication to the concepts at hand are undeniable. The class was engaging and offered many opportunities for shared learning and connection with classmates.

While I still have plenty to learn and practice, I step away from my time with them confident that I am ready to begin my journey facilitating DiSC within my organization. I highly recommend this team and their course if you are interested in learning how to facilitate or utilize DiSC in your institution.
The Center for Internal Change phenomenal! The DiSC Workplace Certification course was extremely thorough and interactive. Susan, Rick and the entire team go above and beyond to support you throughout the training and after. Susan was so helpful and responsive-- meeting with me several times on short notice to help me prepare for my first DiSC training.
DiSC certification is one of the most valuable tools available for corporate trainers, coaches, counselors and teachers - virtually anyone who is in a position to help teams thrive. The course is quite thorough, but know the The group will be with you before and after, helping you to customize the learning experience for your audiences. 5 BIG stars for The Center For Internal Change and The Team Approach.
The training I received has been excellent. It is really built to set facilitators up for success, and the support received is above and beyond.
The Center for Internal Change has provided a very memorable learning experience for me. The entire team is extremely professional, knowledgeable, and excellent facilitators! They provide a psychologically safe learning environment and make sure you leave their certification program with the knowledge and confidence you need to succeed in your role as a DiSC practitioner, coach, and trainer.
Thank you again for an outstanding DiSC certification training. What a pleasure to experience a facilitation with so much passion, expertise and skill.
During this course, you'll develop the confidence and expertise you need to deliver successful DiSC experiences that leave a lasting impact and help people work better together. Through the course, we'll cover:
Join our online certification course and become an Everything DiSC Certified Practitioner! This course is only available to new and existing clients of Center for Internal Change and our parent company, The Team Approach.
More details: Technical Requirements | Course Overview | Upcoming Dates
$2,995 per person (includes a facilitation kit)
Opens July 13th, 2023
Live sessions on Tuesdays and Thursdays: July 18, 20, 25, 27
11:00 am — 1:00 pm (Eastern Time)
Exclusive Bonus Session: August 1st
Opens August 3rd, 2023
Live sessions on Tuesdays and Thursdays: August 8, 10, 15, 17
11:00 am — 1:00 pm (Eastern Time)
Exclusive Bonus Session: August 22nd
Opens September 7th, 2023
Live sessions on Tuesdays and Thursdays: Sept. 12, 14, 19, 21
11:00 am — 1:00 pm (Eastern Time)
Exclusive Bonus Session: September 26th
Opens Sept. 28th, 2023
Live sessions on Tuesdays and Thursdays: October 3, 5, 10, 12
11:00 am — 1:00 pm (Eastern Time)
Exclusive Bonus Session: October 24th

Opens October 26th, 2023
Live sessions on Tuesdays and Thursdays: October 31, November 2, 7, 9
11:00 am — 1:00 pm (Eastern Time)
Exclusive Bonus Session: November 14th
Opens November 30th, 2023
Live sessions on Tuesdays and Thursdays: December 5, 7, 12, 14
11:00 am — 1:00 pm (Eastern Time)
Exclusive Bonus Session: December 19th
Do you offer in-person certification?
Unfortunately, no. We used to offer two in-person DiSC Certification options: one at our office in Lancaster, PA and one at Wiley's Workplace Learning Solutions headquarters in Minneapolis, MN. During the pandemic, these in-person courses were suspended. Shortly after that, the certification was redesigned to focus on Everything DiSC on Catalyst. The publisher has not released a new, in-person certification yet, but we do expect this option to return in the future.
Everything DiSC Certification FAQ:
What's the process to become DiSC Certified?
How to become DiSC Certified:
Anyone who wants to become DiSC Certified must complete 18 - 24 hours of self-directed work, attend four, 2-hour live classes, and complete the Everything DiSC Certification exam. After completing these tasks, you are awarded the certificate of Everything DiSC Certified Trainer.
How long does it take to become DiSC Certified?
The DiSC Certification course is 2-weeks long. Participants complete 18-24 hours of self-directed work, attend 4 live classes, and must successfully complete the DiSC Certification exam.
Does the price include a facilitation kit?
What's included in the course?
Why is the price of your certification different than others?
We have decided to offer this course at a reduced rate as a service to our clients or organizations who choose to work with us as their Everything DiSC Authorized Partner. Because we are licensed by Wiley (the publisher of Everything DiSC) to run this certification program, we have more flexibility in our rates than other partners who are only offering the publisher-run course.
I already have an EPIC account or DiSC provider. Can I still register?
This certification course is intended only for individuals or organizations who will be partnering with Center for Internal Change or our parent company, The Team Approach for DiSC assessments. We offer proprietary materials and a special registration price intended only for our clients.
If you're not sure who your Everything DiSC Authorized partner is (or if you have a partner), please reach out to us and we will help you check. 
Do you offer group discounts?
Yes! We offer discounts for five or more people attending one of our public DiSC Certification classes. We can also run a private class for your organization if you have a group of six or more facilitators. Learn More.
Do I need to be certified to use DiSC?
No!
If you feel confident in your facilitation skills and your knowledge of DiSC, you can run a DiSC workshop without going through this certification. You can design your own facilitation materials or use ours. All of our Everything DiSC facilitation kits are designed for maximum effectiveness when used with their corresponding profile. They are also designed for ease of use for trainers and learning professionals.
To purchase these kits, visit our Everything DiSC facilitation kit page.
Are DiSC assessments included in the cost of Certification?
No. Everything DiSC assessments are sold separately. 
You will be provided with an EPIC administration account following certification to issue the assessments.
I was already certified in DiSC. Is there a refresher discount?
Yes! 
We offer a refresher course for $1,295. This price is only available to individuals who:
Have an EPIC account with Center for Internal Change or our parent company, The Team Approach.
If you are unsure about either of these requirements, please reach out to us:
email: [email protected]
phone: (847) 259-0005
Is DiSC Certification only for new trainers?
DiSC certification is designed to help all trainers, coaches, and learning professionals who want to improve the effectiveness of their DiSC training. Regardless of your current level of experience, you will walk away with a better understanding of DiSC theory, how to use the profile and supplemental tools, and new insights on how to customize your DiSC training to meet the needs of your learners.
What does DiSC Certification cost?
Our online Everything DiSC Certification course costs $1,995 if you already own the facilitation kit. If you don't have this kit, you will need to register for the course at the full price of $2,995 to receive all of the required materials.
Which version of the DISC profile and assessment does this certification teach?
Are there other options to learn more about DiSC?
Yes!
The Everything DiSC Essentials course is a self-paced, online program that covers DiSC theory, history, and reviews the Everything DiSC model. This is a great option for individuals who want to become the DiSC expert in their organization without going through the full-blown certification process. Learn more.
Cost: $495 
Do you also facilitate DiSC workshops for teams?
Yes! We offer a 2-hour, virtual DiSC workshop for teams or groups for $1,295 (assessments sold separately). We also offer in-person workshops and custom workshops to meet your needs. Contact us for details.
What is your cancellation policy?
Cancellations or substitutions must be made at least 7 calendar days prior to orientation.* Cancellations made less than 7 calendar days prior to orientation will not be eligible for a refund.
*We do not accept returns on digital facilitation kits. If you decide to cancel your spot in certification, you will still be responsible for the cost of any facilitation kits you received.
Please call us if you have any questions or concerns about our cancelation policy.
If you have more questions about this program, fill out the form below or give us a call!