Everything DiSC Agile EQ on Catalyst provides actionable insights to help anyone improve their emotional intelligence. Teach Emotional Intelligence using DiSC!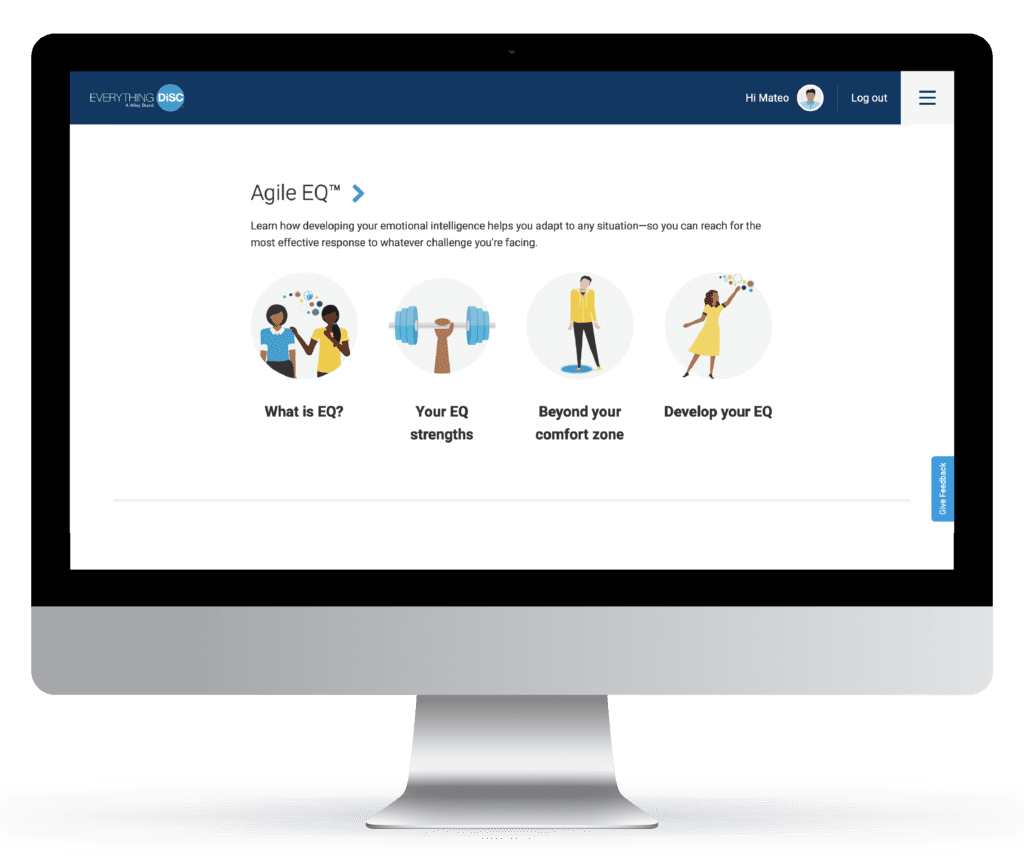 Teach Emotional Intelligence with Catalyst
Everything DiSC Agile EQ doesn't just measure a person's EQ. It provides a foundation for improving EQ by focusing on observable behaviors that are measured by DiSC. This program first helps learners recognize their preferred mindsets. Learning your preferred mindset is how this program starts to teach self-awarness. Then learners discover other mindsets that they could use, but might be a little more difficult for them to use. This helps learners transition from self-awareness into self-management and social awareness. This program provides the following learning modules:
InvoiceThese learning modules support what is learned when using Everything DiSC Workplace on Catalyst. Each section contains personalized insights along with videos and handouts to support individual and facilitated learning.
See how Agile EQ teaches Emotional Intelligence (EQ)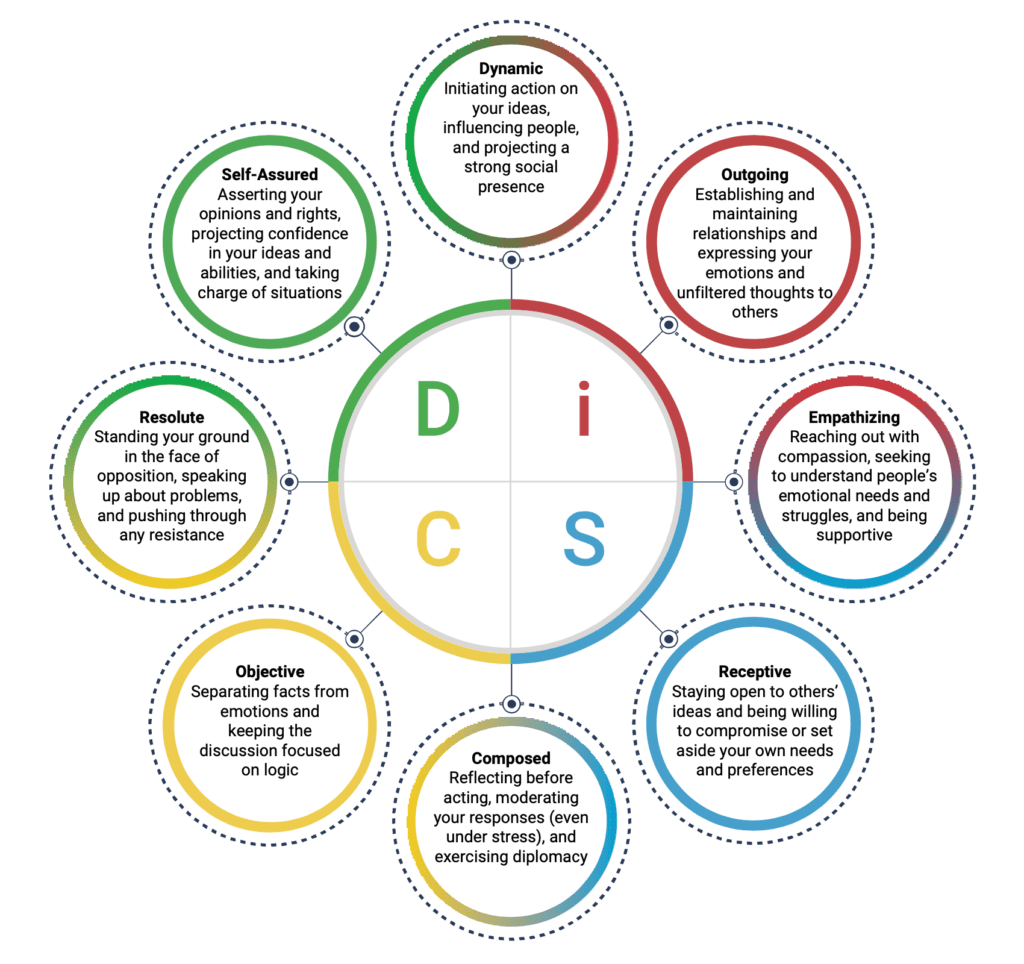 Traditional emotional intelligence training programs help indivudals develop by focusing on Self-Awareness -> Self-Management and then Social-Awareness -> Social-management. While this process is valuable, it can be forgettable for a learner.
Agile EQ helps learners understand their emotional responses by using both the language of DiSC and a new concept called Mindsets. The Agile EQ Mindset map helps learners recognize what behaviors are associated with the different mindsets.
Please note, the correlation between DiSC and mindsets doesn't guarantee that a person with a D-Style will always easily be able to call on the 'Self-Assured' mindset, but it helps orient learners with behaviors that are aligned with those mindsets.
When a learner receives their Agile EQ profile on Catalyst, they are first invited to learn about each mindset. This will orient them to the range of emotional responses that they will learn how to use depending on the social or emotional situation that they are in.
Check out the below video to learn more about how Agile EQ on Catalyst teaches EQ.
Learn your Emotional Intelligence (EQ) Strengths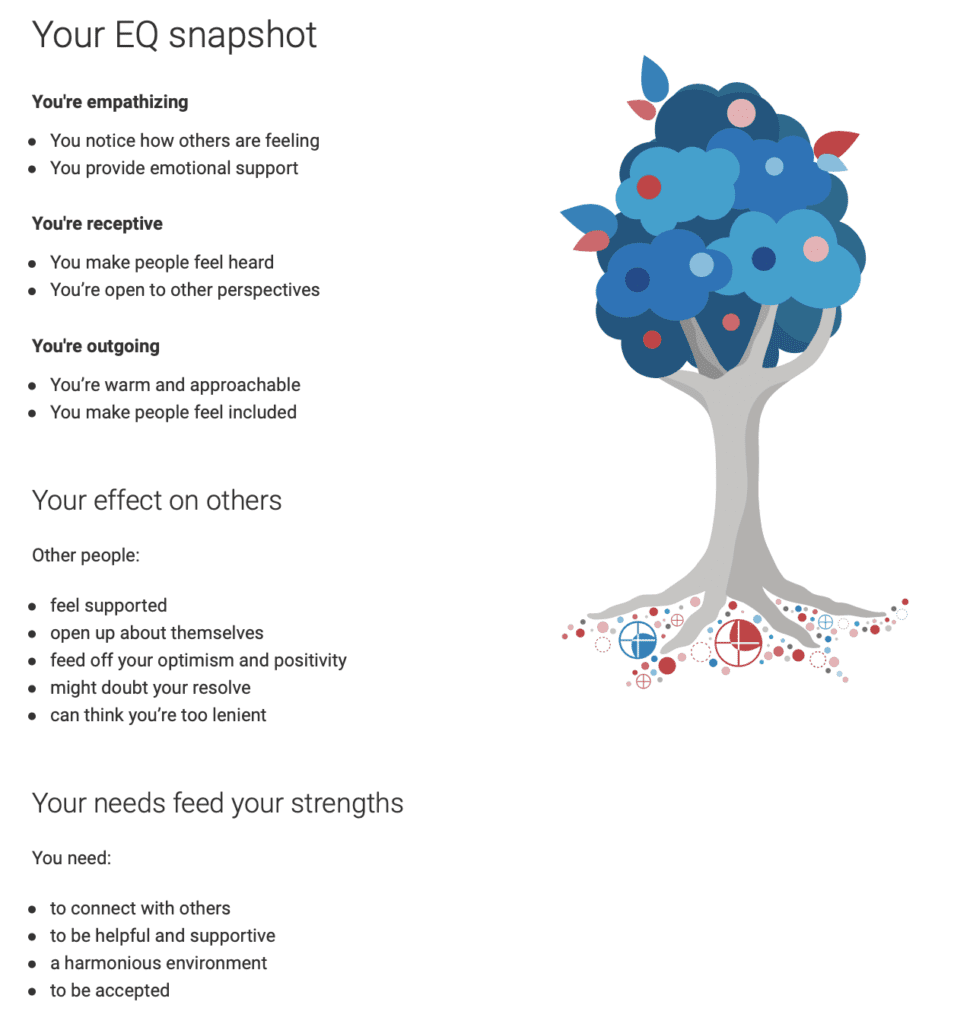 Agile EQ on Catalyst begins by helping a person identify their EQ strengths. Many EQ assessments use a quotient or a percentage to showcase a person's EQ strength. However, Agile EQ identifies behaviors that an individual will recognize as their own strength. These insights are personalized and connect to the mindsets that learners were just taught.
This section continues to support teaching self-awareness, but also self-management. Our strengths can quickly become crutches if we don't know when to shift to match different social and emotional situations. Through out this section, learners will dig into their own strengths and how their strengths support those around them. 
During this section, a learner will focus on three distinct mindsets that are identified during the Everything DiSC Catalyst assessment. These mindsets will change depending on a person's strongest mindsets.
Develop your EQ: Stretch beyond your Comfort Zone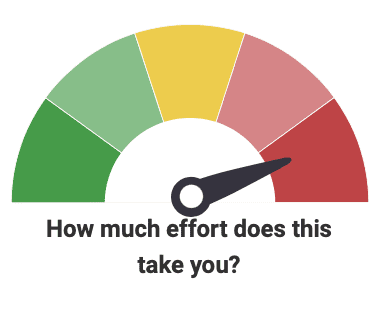 The idea of 'stretch' should be familar to anyone who uses Everything DiSC Workplace (on it's own or on Catalyst). Agile EQ takes this idea and uses it to help learners identify which Mindset they should call upon depending on certain emotional and social situations. This module introduces a learner to Mindsets that are more difficult for them to use based on their Everything DiSC Catalyst assessment results. They amount of difficulty associated with each Mindset is represented by an effort meter (see above image).
Learners will see five mindsets that will range in difficulty for them.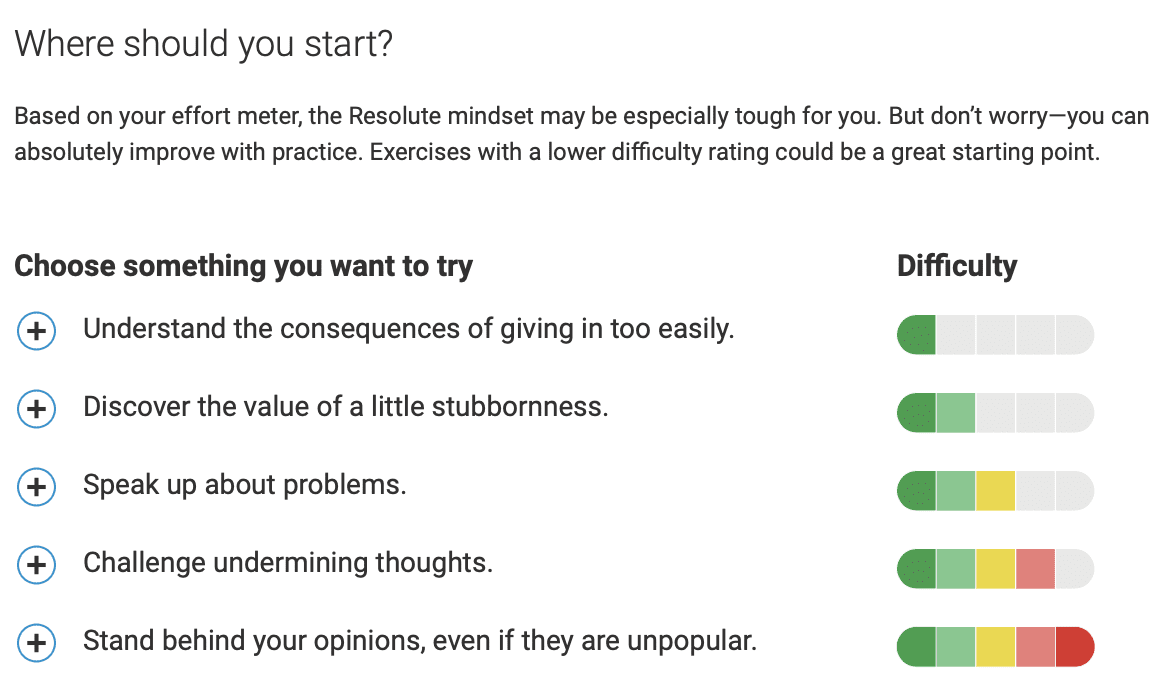 For each difficult mindset, they will receive an explanation on why this mindset is useful. Additionally, it will list different times when each mindset is useful for helping them during their work. Additionally, each mindset contains a video of a person explaining what the Mindset means and how it's valuable.

Finally, the learner has an opportunity to dive deeper into each mindset. This allows them to pick a mindset that they want to work on, and they will receive specific actions they can take to practice using each Mindset.
Take a tour of Agile EQ on Catalyst!
We created a short video to help you visualize what Everything DiSC Workplace on Catalyst looks like. We produced this video so you can see what the platform looks like and visualize how this Agile EQ on Catalyst could help teach emotional intelligence with your team or organization.
Stay up to date with the latest DiSC news.