A Guide for Getting Started.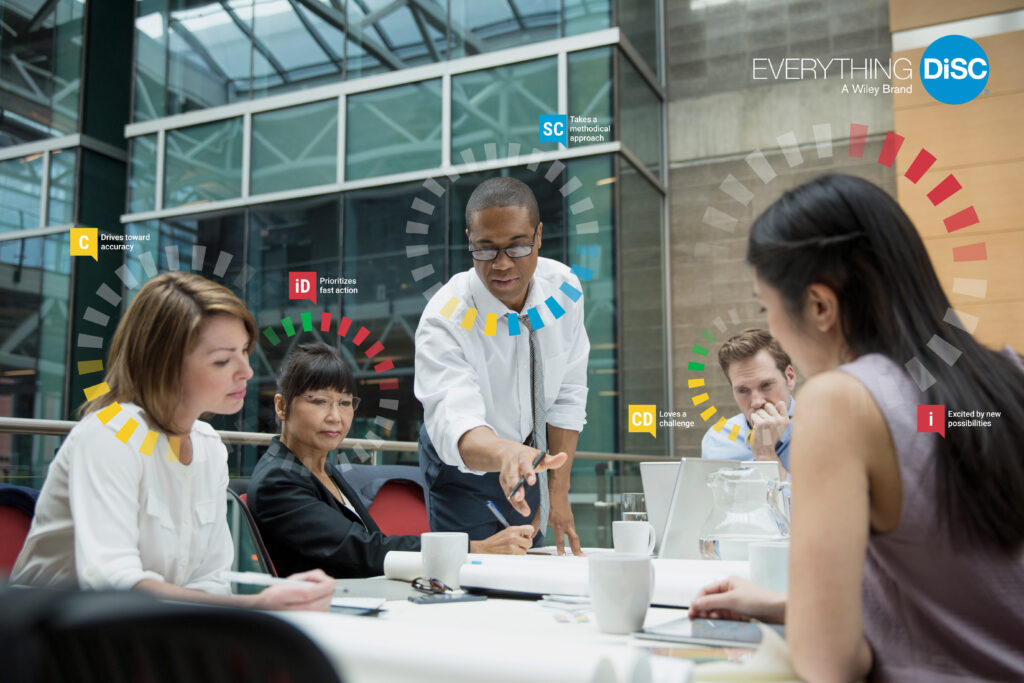 Everything DiSC offers a unique personality assessment and interactive training program. Published by John Wiley & Sons (formerly Inscape Publishing), it is designed to help anyone improve soft skills such as communication, self-awareness, emotional intelligence, and team building.
Often, it is used in leadership development. However, it can also help improve sales tactics, organizational culture, and manager/employee relationships. This tool can be both the headliner in your training program or can supplement other training material.
Because this tool can be used in many different ways, we created this guide to help anyone start using this powerful tool. We will cover the following topics:
For the energy & pace trait, imagine that you prefer to move at a quick pace. You want to engage in new opportunities immediately, and you don't shy away from making a gut decision even when you know it might be risky.
If you agreed with this narrative, you would have a preference towards action, and you could mark your map like this image.
Energy Dimension - Active Preference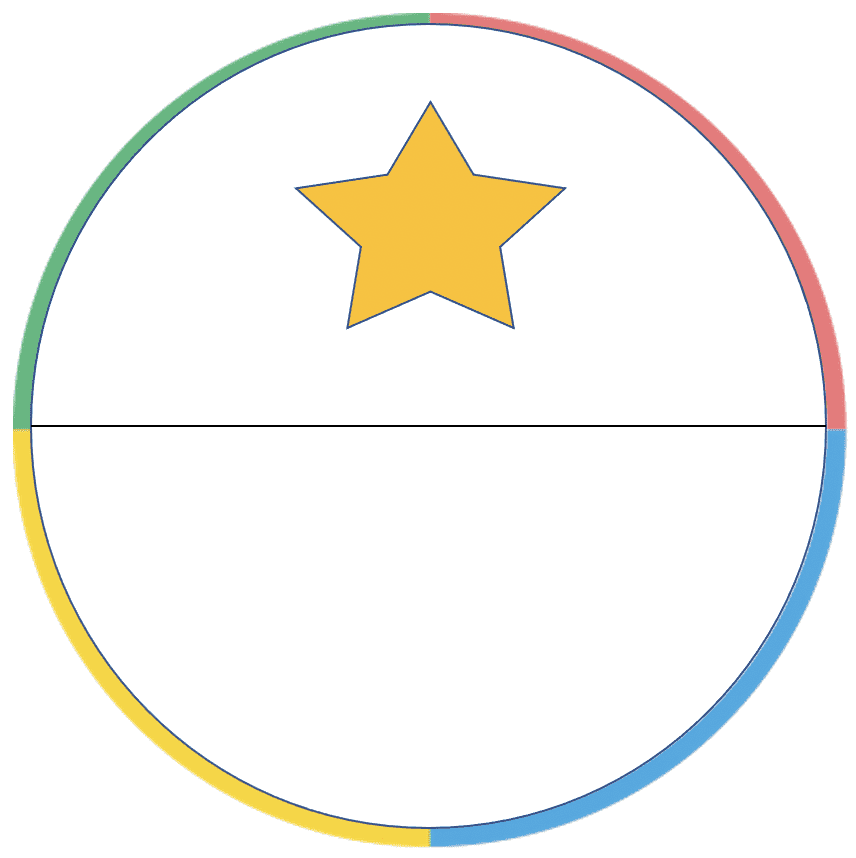 Environment Dimension - Questioning Preference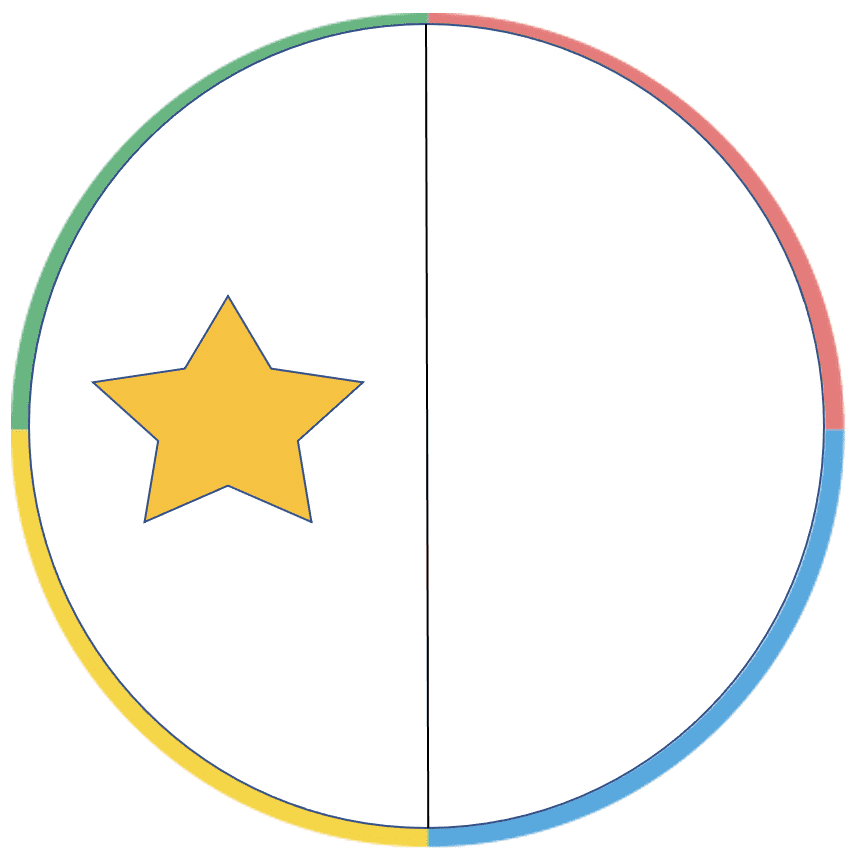 For the environmental preference trait, imagine that you prefer to question new information. It's not that you don't trust new information, you just want to make sure you fully understand what's being communicated to you. When working in a group, you would prefer to stay on task and maintain an objective way of working.
If you agreed with this narrative, you would have a preference towards Questioning, and you would mark your map like this image.
Emotional Intelligence is linked to well-being, greater performance, and organizational culture. 
Use DiSC behavioral information to build stronger customer relationships. This profile provides free, unlimited customer relationship maps!
Use the language of DiSC to better navigate conflicts on your team. Identify personal destructive behaviors and find ways to solve issues together productively.
Learn to adapt your DiSC style to better manage your direct reports. This profile provides your strengths and challenges as a manager based on your DiSC Style.
Focusing on three areas of leadership: Vision, Alignment, and Execution, the Work of Leaders combines the power of DiSC with decades of leadership research.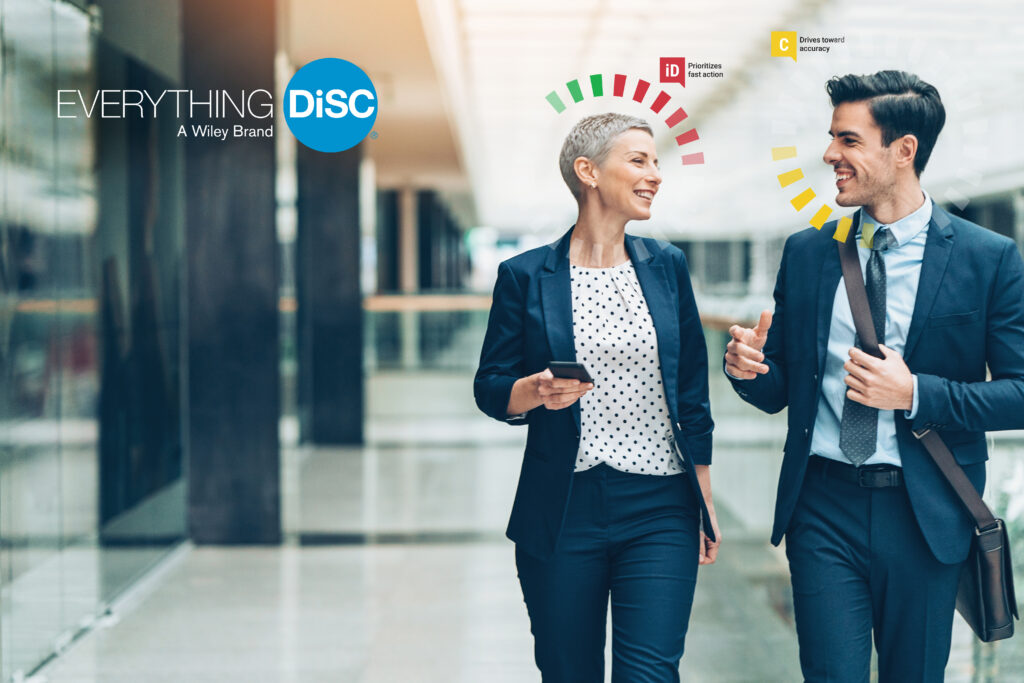 The Sales profile offers unique insights about a person's behavioral preferences during the sales process.
This sales profile doesn't tell you if someone is good at sales. Rather, it helps individuals recognize their strengths during the sales process and areas that they might have challenges.
The customer interaction maps is a hands-on resource that allows learners to use DiSC as they approach a new or existing customer.
The resource asks learners a few simple questions about their customers to determine a customer's primary DiSC style. Then, tips are provided that are personalized to the learner's DiSC style.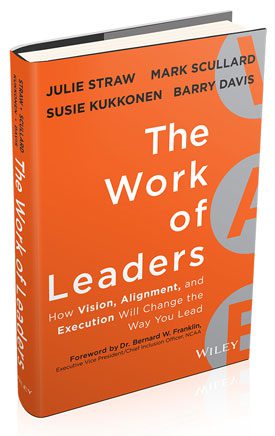 When Wiley's assessment team (formerly Inscape Publishing) was looking to create a leadership assessment they started by asking a simple question:
What is the most impactful work that leaders actually do?
What they found was that there are thousands of papers and books that all provide nuanced answers to this simple question. Some of the research and literature were good. Some of it wasn't so good.
Each section contains three primary drivers. A 'driver' is a foundational element that lays the groundwork for each step of the process and makes it achievable.
Within each of the drivers, are two best practices. These best practices are specific behaviors that support the driver. The best practices are used to measure how well the leader is able to perform the tasks within the VAE model. This map shows the full outline of the leadership model.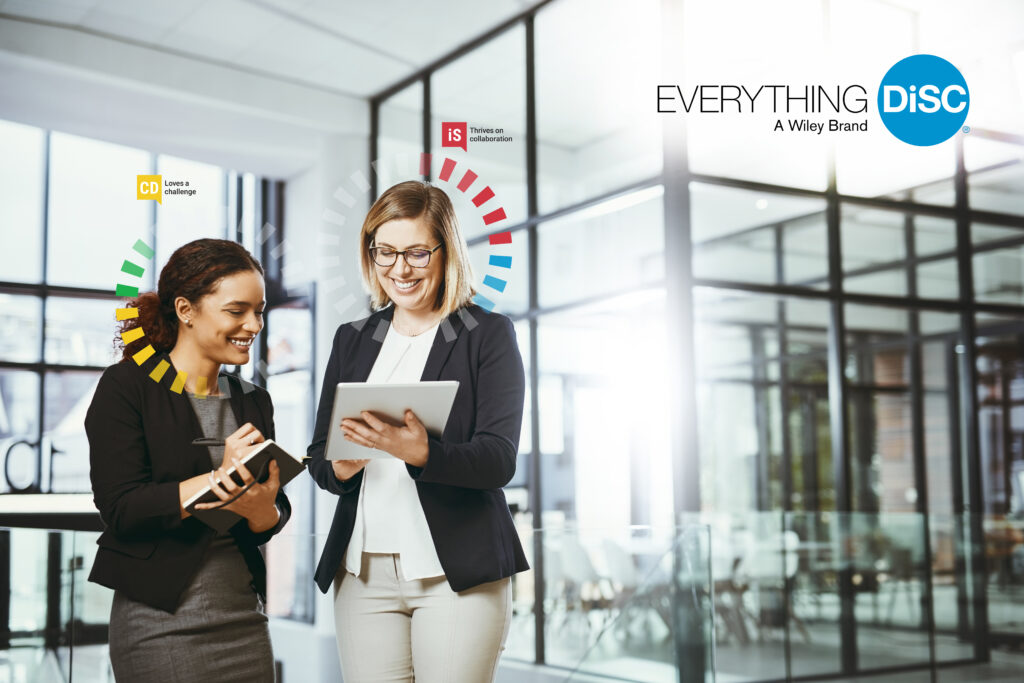 Many managers are promoted to their role because they were high-performing employees. Unfortunately, just because someone is a high performer, doesn't necessarily mean that they will be a great manager.
Everything DiSC Management bridges this gap by helping managers understand how they prefer to manage and tools to understand how their direct reports want to be managed. 
To help managers learn how to adjust their communication styles, the profile offers personalized feedback based on the manager's behavioral profile. 
When learning how to delegate, the learner receives specific tips based on style and their own behavioral style. These personalized tips make the content meaningful and easier to understand.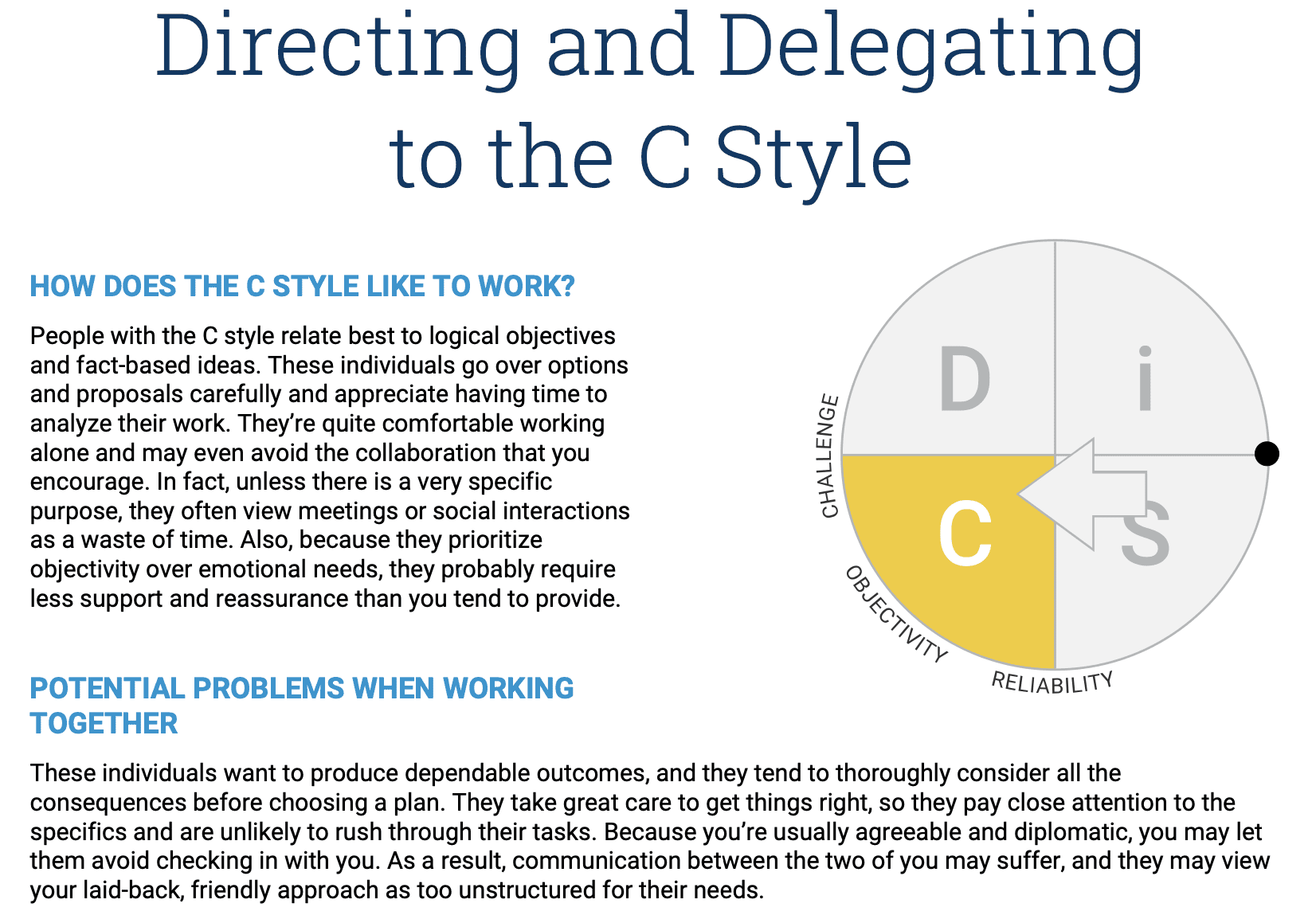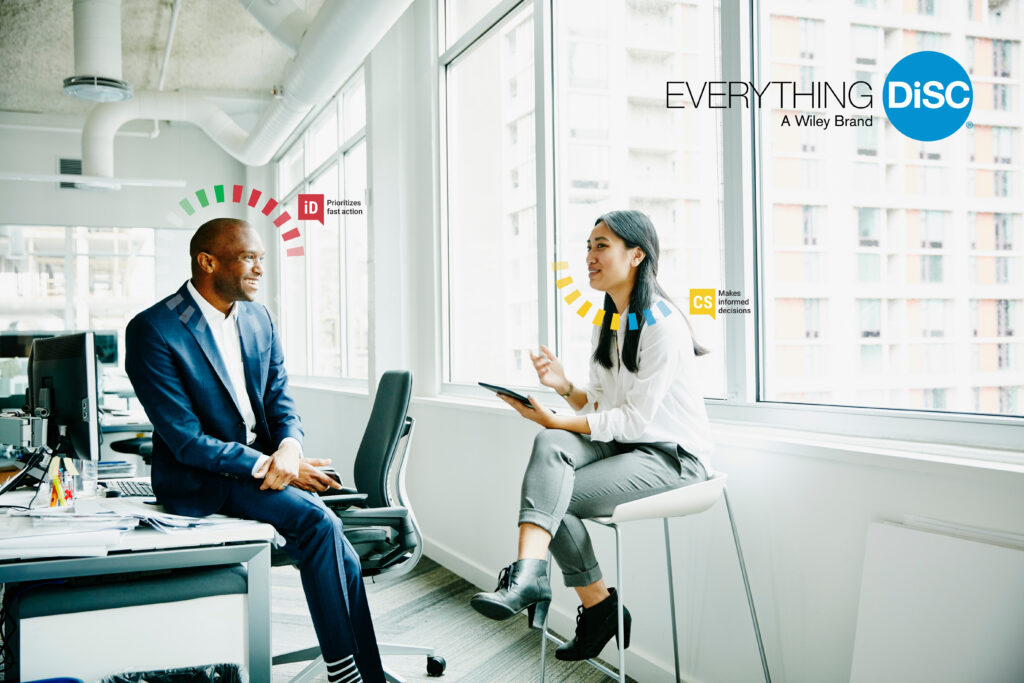 Daniel Goleman's bestselling book from 1995, Emotional Intelligence, changed how we understood successful people.
In the book, Goleman outlines that many successful people aren't necessarily the smartest and brightest. They are able to overcome adversity because they've learned how to control their response to what they are experiencing. This type of behavioral control is called emotional intelligence.
Dynamic Mindset- 

Initiating action on your ideas, influencing people, and projecting a strong social presence

Outgoing – 

Establishing and maintaining relationships and expressing your emotions and unfiltered thoughts to others

Empathizing

– Reaching out with compassion, seeking to understand people's emotional needs and struggles, and being supportive

Receptive –

Staying open to others' ideas and being willing to compromise or set aside your own needs and preferences

Composed

– Reflecting before acting, moderating your responses (even under stress), and exercising diplomacy

Objective – 

Separating facts from emotions and keeping the discussion focused on logic

Resolute

– 

Standing your ground in the face of opposition, speaking up about problems, and pushing through any resistance

Self-Assured – Asserting your opinions and rights, projecting confidence in your ideas and abilities, and taking charge of situations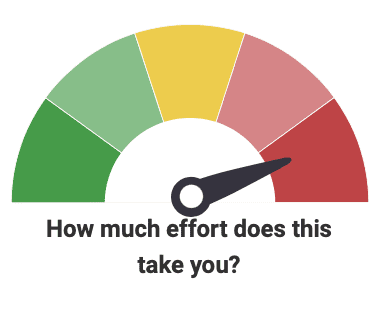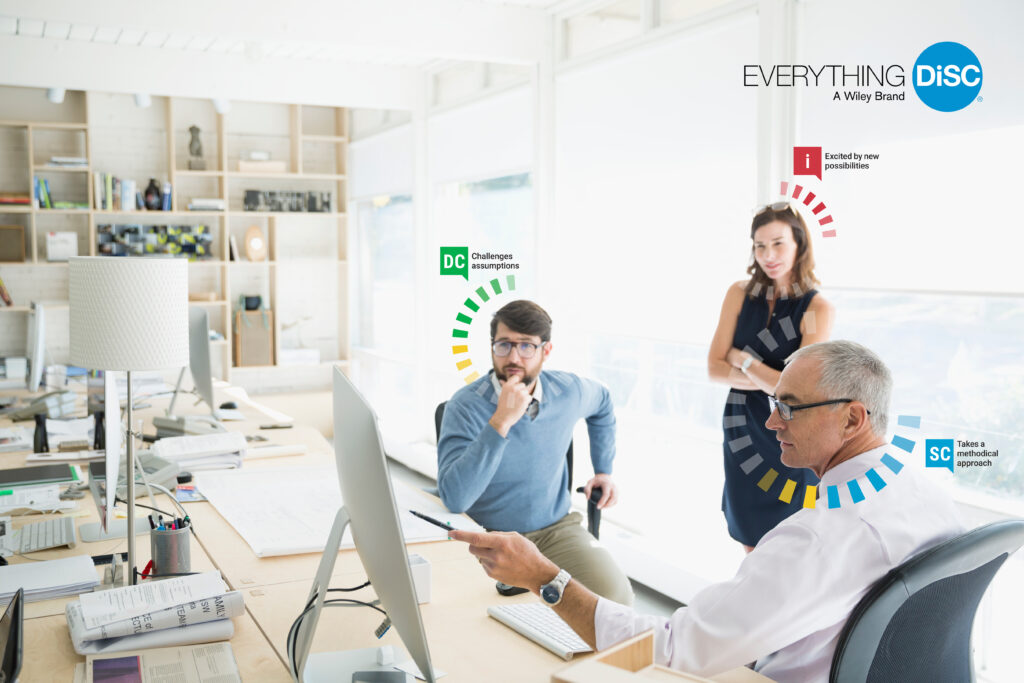 Workplace conflict is frequently viewed as a negative interaction. And, often it is negative.
When a workplace discussion about an idea, strategy, or issue becomes heated, it's easy to feel like the person on the other side of the conversation is on the attack. 
Potentially, they might be. However, it's also possible that we are misinterpreting someone else's behavior as threatening.
Organizations and teams that want to run an Everything DiSC training program have two options to choose from:
Purchase the training materials – conduct the training using an internal trainer/human resource professional
Schedule a training workshop – conducted by Center for Internal Change
Here, we have the assumption that all of the questions (or items) on a given scale are measuring the same trait. As a consequence, all of these items should, in theory, correlate with each other. Internal consistency is represented using a metric called alpha.
We can use similar standards to evaluate both test-retest and alpha. The maximum value is 1.0 and higher values indicate higher levels of reliability. Although not set in stone, most researchers use the following guidelines to interpret values: above .9 is considered excellent, above .8 is considered good, above .7 is considered acceptable, and below .7 is considered questionable. The reliability estimates for the eight DiSC® scales are shown in Table 1.
We can use similar standards to evaluate both test-retest and alpha. The maximum value is 1.0 and higher values indicate higher levels of reliability.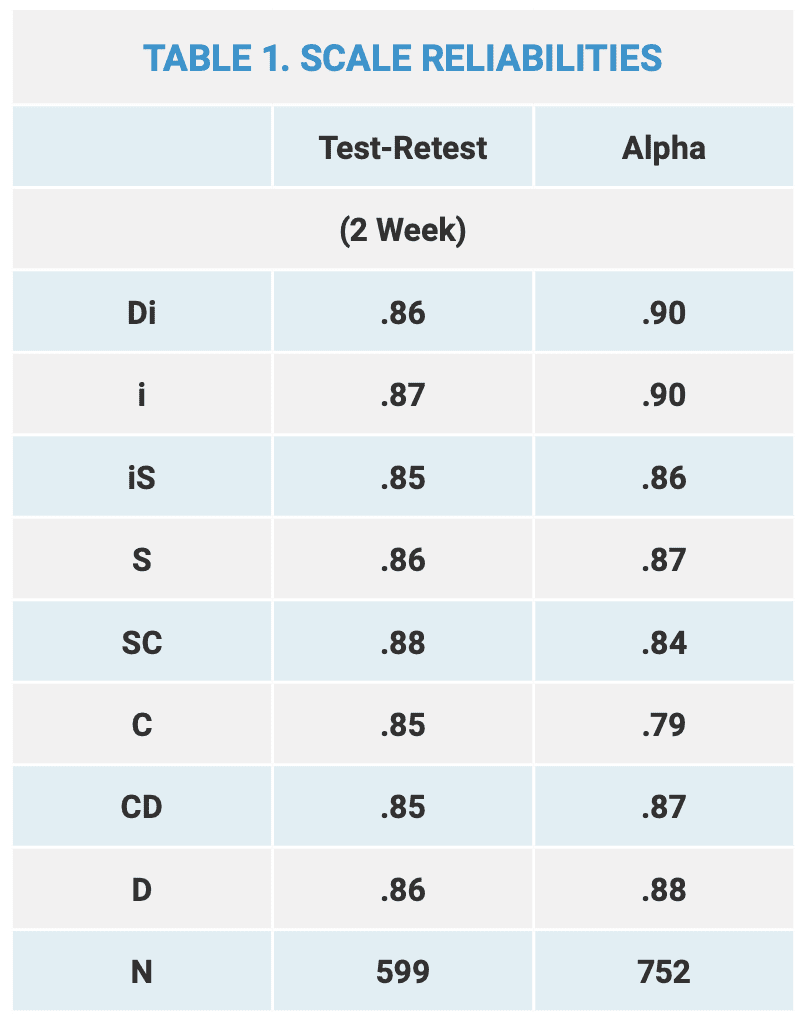 Cronbach's Alpha reliabilities are shown in bold along the diagonal, and the correlation coefficients among scales are shown within the body of the table. Correlation coefficients range from -1 to +1. A correlation of +1 indicates that two variables are perfectly positively correlated such that as one variable increases, the other variable increases by a proportional amount. A correlation of -1 indicates that two variables are perfectly negatively correlated, such that as one variable increases, the other variable decreases by a proportional amount.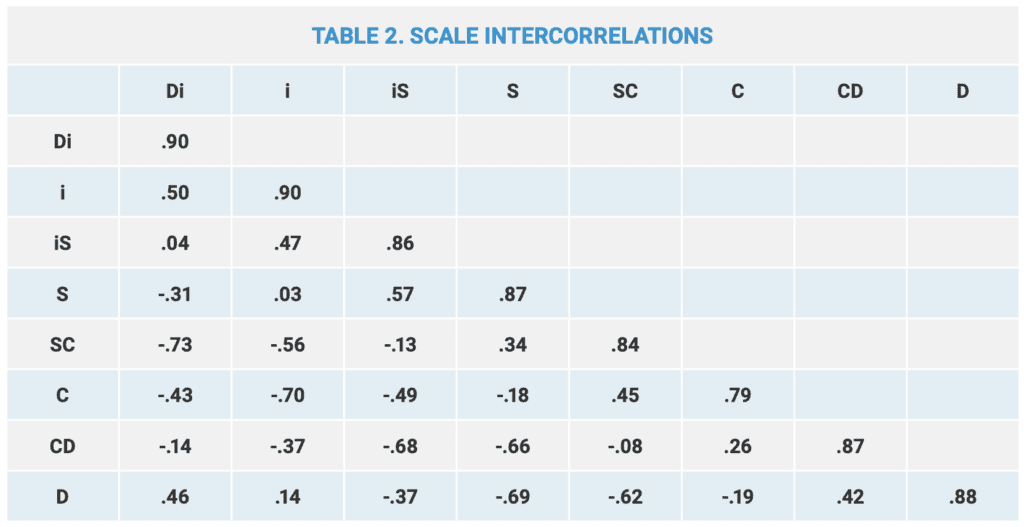 In Figure 1, scales that are closer together have a stronger positive relationship. Scales that are farther apart are more dissimilar. The circumplex DiSC model predicts that the eight scales will be arranged in a circular format at equal intervals.
As can be seen in Figure 1, the scales are arranged in a way that is expected by the DiSC model. (Keep in mind that the original MDS rotation is presented below and this rotation is arbitrary.) Although the eight scales do not form a perfectly equidistant circle (as predicted (as predicted by the model), this theoretical ideal is nearly impossible to obtain with actual data. The actual distance between the scales, however, is roughly equal, providing strong support for the model and its assessment.