Introducing... MyEverythingDiSC!
Allow your training to go beyond the classroom.
For over 30 years, our company has taught DiSC to organizations large and small. We know how hard it is to find ways to ensure that the training will have a lasting impact after a training session has ended. The Everything DiSC suite of reports has proven to be the most advanced DISC-based product available. MyEverythingDiSC allows it to become the most effective. Furthermore, it gives participants another way to use DiSC in their day-to-day interactions.
This application allows participants to use what they have learned when they join a new team, work with a new customer, or manage a new employee. If your organization has decided to use Everything DiSC, everyone can have access to this powerful platform. 
The Application functions in three primary ways:
1. Online Access to Your Report
First and foremost, participants can now access a digital copy of their Everything DiSC Profile through their MyEverythingDiSC account. Administrators of EPIC might appreciate knowing that they won't have to pull a respondent's DiSC profile if someone lost their hard copy. Additionally, it gives individuals the power to review their profile any time and anywhere.
2. Create Unique Interactions in MyEverythingDiSC
The most important aspect to this application is that it lets your organization continue to develop DiSC knowledge in normal, everyday interactions. As an example, you might have a project where someone from finance needs to work with someone from marketing. These two people can use MyEverythingDiSC to compare to each other's DiSC style on their own. This simple action allows individuals to take control of making deeper connections throughout your organization. Teams can also take advantage of this ability to learn more about each member of their team using the free 1-to-1 comparison reports.
3. Continue Learning
Many DiSC workshops end with participants eager to learn more. Provide them this opportunity with MyEverythingDiSC. Within the platform, your participants can listen to a podcast about their personal style. These podcasts were created by Dr. Mark Scullard who oversaw a majority of the creation of the Everything DiSC suite of reports. Additionally, they can learn about the history of DiSC.
How Can I Access MyEverythingDiSC?
You can log into your free MyEverythingDiSC account at any time. The process is fairly straight forward, and an account is included with the following profiles:
If you have taken one of these reports, you will need to find your 10-digit access code that you used to take your assessment. The access code is located on the bottom right hand corner of your profile's front page: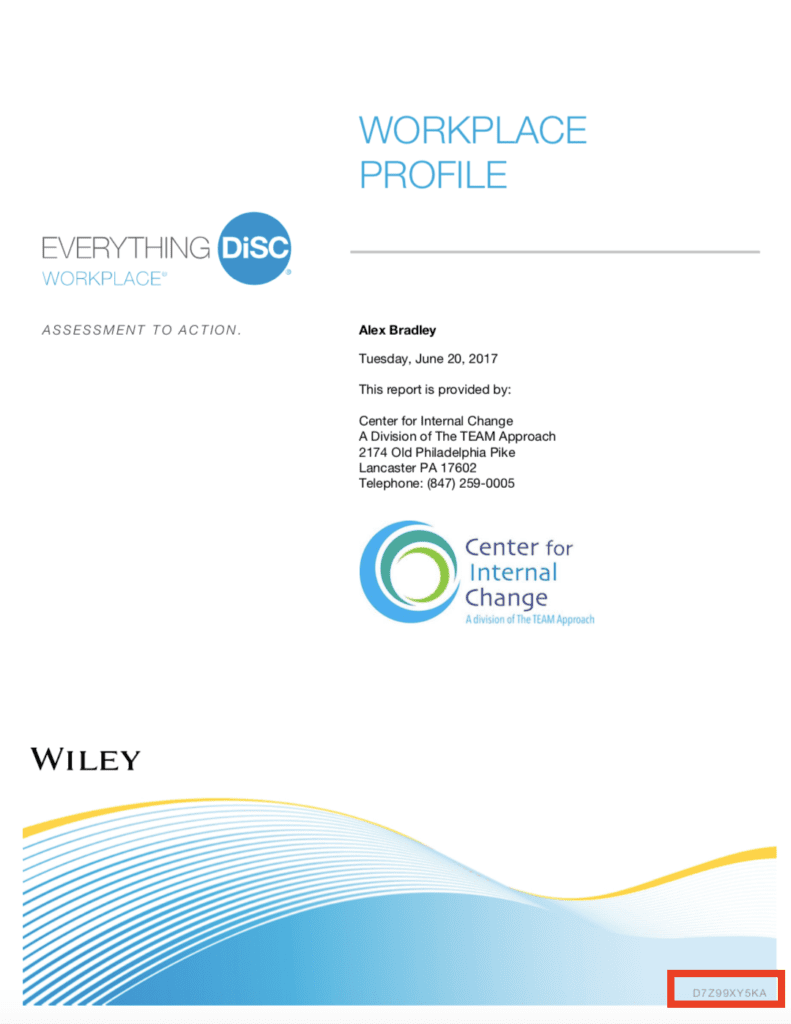 Create a MyEverythingDiSC Account
Once you found your access code, go to MyEverythingDiSC.com. Select the "Create an Account" option, enter your information and follow the steps to add your profile to your account. We are available to help you access your MyEverythingDiSC account if you have purchased an assessment from our website or if you have an EPIC account through our organization.
Important Note: All assessments taken after November 8th, 2018 will already have an account set up as part of the assessment process. Simply log into your account using the email address and password you set up when you took your assessment. You can reset your password if you don't remember it.
Assessments purchased from our site with "emailed results" where the results are not given right away may not have access to the full features of this site. Please email us with your access code and request this access.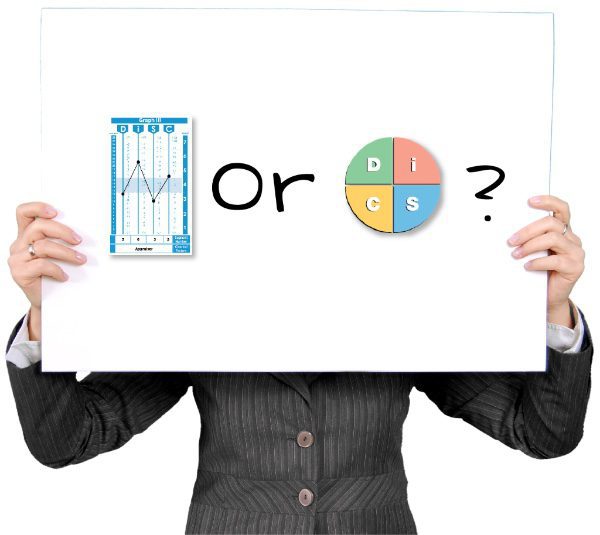 Do you still use DiSC Classic?
In 2000, Everything DiSC was just beginning, and the Circumplex model was released with the Everything DiSC Workplace Profile. This model was unique because it brought DiSC back to what William Moulton Marston, the theorist of DISC, felt about the model when he first developed it. Marston was adamant that no person is a single DISC style – we all have parts of every style that blend together like a "color wheel."
Twelve years later, the Everything DiSC suite of reports took another step further and added adaptive testing. For this reason, Everything DiSC is the most advanced and accurate DISC assessment available. Read our full review comparing Everything DiSC to the DiSC Classic model.