DiSC® Workshops for Teams
Schedule a DiSC training for your team!
This DiSC training workshop is designed to establish better communication, improve culture, and develop leadership skills.
A DiSC workshop can be a stand-alone training program for your team, organization, or division. Alternatively, it can be part of a larger training initiative like leadership development, sales, management training, in-service, or team-building programming.
During this training, your employees or staff will:
Learn their DiSC Personality style
Learn to identify other DiSC Styles
Learn how to adapt their behavior for better communication and relationships
During this DiSC Workshop, your employees will complete an Everything DiSC Workplace on Catalyst assessment. This assessment tool is published by the same company that produced the original DiSC assessment over 40 years ago. This profile is the most advanced and personalized DiSC Profile available.
Center for Internal Change has taught, coached, and certified trainers using DiSC for over 30 years. This training session is designed to be engaging and interactive. This workshop uses activities, small group discussions, and videos. This training is conducted online only. 
$995 for a single 2-hour online DiSC training workshop.**
Who is the DiSC workshop designed for?
Anyone, regardless of title or position, will benefit from this training.
This course was conducted for executives who oversaw large divisions and teams within those same divisions. The insights that are learned are helpful for anyone in the organization.
DiSC can help individuals build deeper relationships and even improve stress. At its core, DiSC helps individuals develop greater self-awareness and appreciation for others. The language of DiSC helps improve interpersonal communication and respect.
We find that DiSC workshops are particularly helpful when conducted with teams. The training allows team members to connect on a deeper level because they have an opportunity to discuss themselves in a non-judgemental way. However, this training can be used in a large group, non-team setting as well.
DiSC Introductory Workshop Content
In our standard, 2-hour online training we will cover helping someone learn their DiSC Style and how to use DiSC to connect with others on their team and organization. This course is taught entirely online through an advanced webinar platform called Adobe Connect.
DiSC Assessment & Report Pricing
All DiSC profiles are sold based on volume.
If your DiSC training will have 60 participants in a single training or over multiple trainings we can provide additional discounted pricing.
| Quantity | Price Per Profile |
| --- | --- |
| | |
| | |
| | |
| | |
| Add Emotional Intelligence (Agile EQ) Content | |
Complete Assessment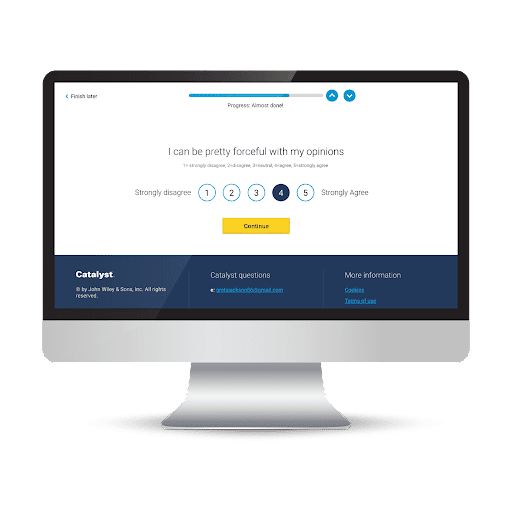 Before the training, each individual learner will complete an Everything DiSC Catalyst assessment. This assessment takes between 25-35 minutes to complete.
Complete Reflection Exercise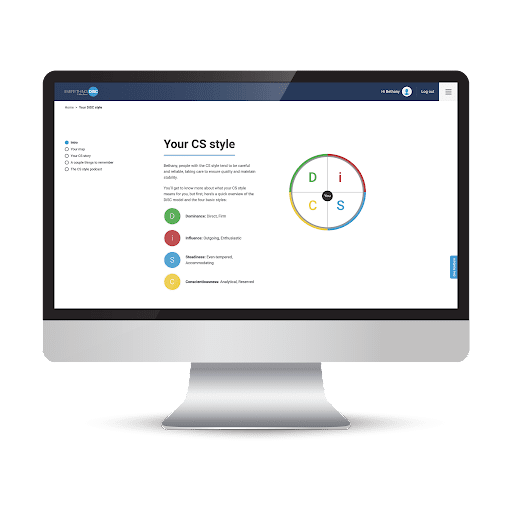 Prior to the session, learners will be asked to complete a short 'quiz' that will help orient them to the Catalyst platform. This pre-work will take around 10 minutes to complete.
Join Live Training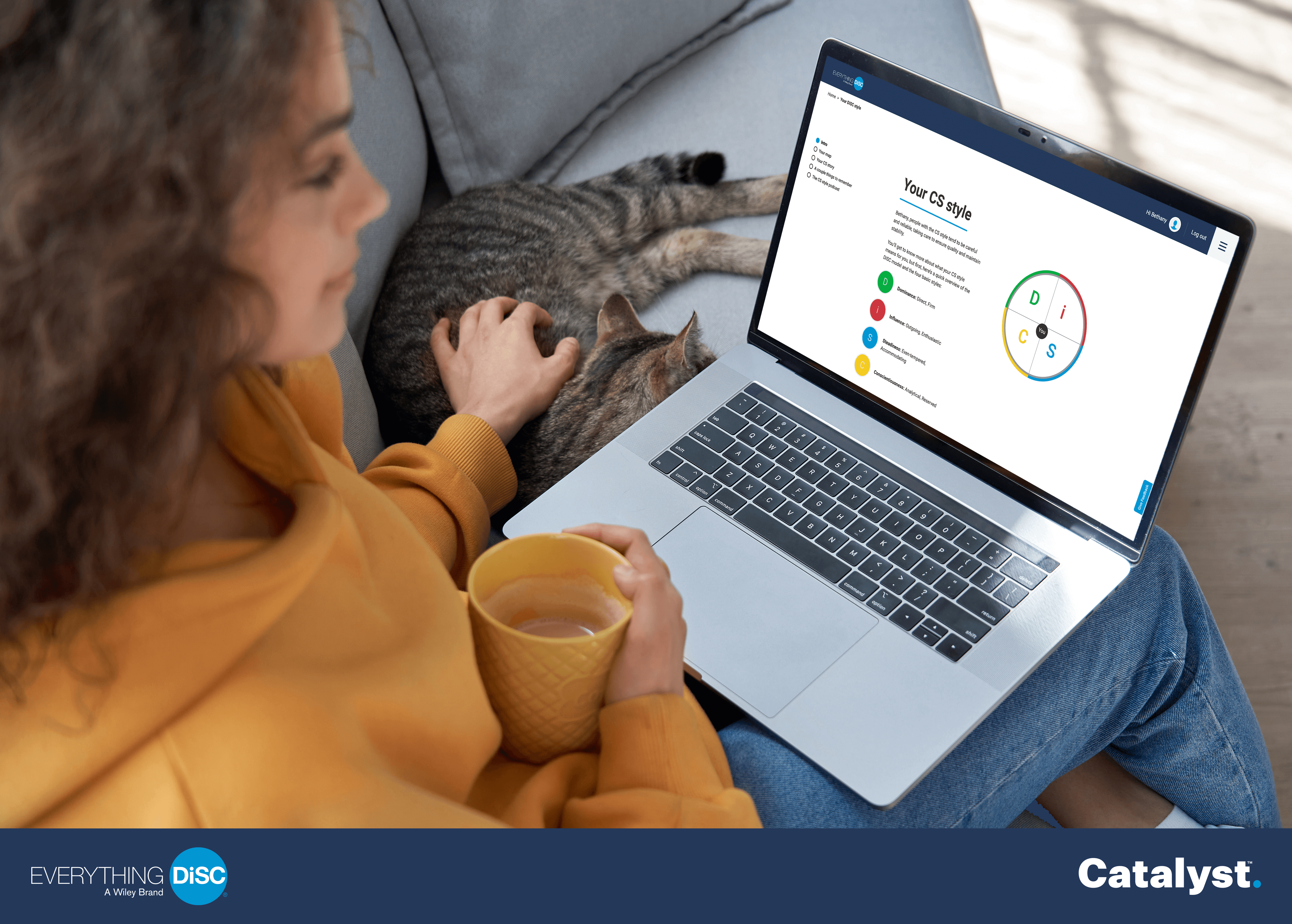 Our live, online training isn't like a typical online class. We use Adobe's webinar platform called Adobe Connect. Learners will join a small group and partner discussions. They will engage in video and other activities to learn their DiSC Style. Our standard session lasts for 2 hours. See the full course description. Teams or organizations can add an emotional intelligence session for an additional cost.
Follow-up Activities
After the training session, we will provide learners access to our continuous learning email series. For 14 weeks, learners will receive a weekly email that will give them additional activities and tasks to further their knowledge of DiSC. Additionally, we will provide the Team Leader a support kit that they can use during team meetings or coaching sessions.
What is a DiSC® Training?
A DiSC Training workshop helps individuals learn their unique DiSC Style and concepts of the DiSC Model.
This training is designed to help improve communication skills, interpersonal relationships, and self-awareness. The program can be used within a sales, leadership development, or team-building context.
The training focuses on helping a learner understand their DiSC Assessment results and how they can 
Is DiSC Training available online?
Yes!
Our DiSC Training workshops are available both online and in person. Please see our website for pricing and further details.
How long is a DiSC Training?
Introductory DiSC Trainings last for around 2 hours. These engagements can increase in time depending on the goals of the training.
Need help getting started?
Let us know what questions you have about this training program.