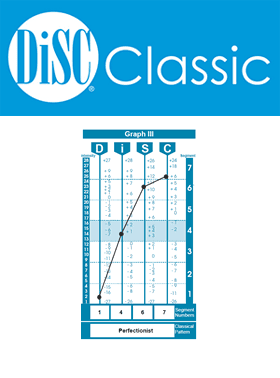 DiSC Classic Profiles by Wiley (formally Inscape Publishing)
The DiSC Classic Profile: Personal Profile System 2800 series is the original 28 question, graph-based DISC Personality Test. We offer the paper version as the DiSC Classic and Personal Development Profile and the online version called the DiSC Classic 2.0 and the DiSC Classic 2 Plus.
Click on a link below to learn more about or to order one of our DiSC Classic products by Wiley.