Purchase the Everything DiSC Catalyst assessment to get started. Open an EPIC account for the best experience managing assessments for an organization.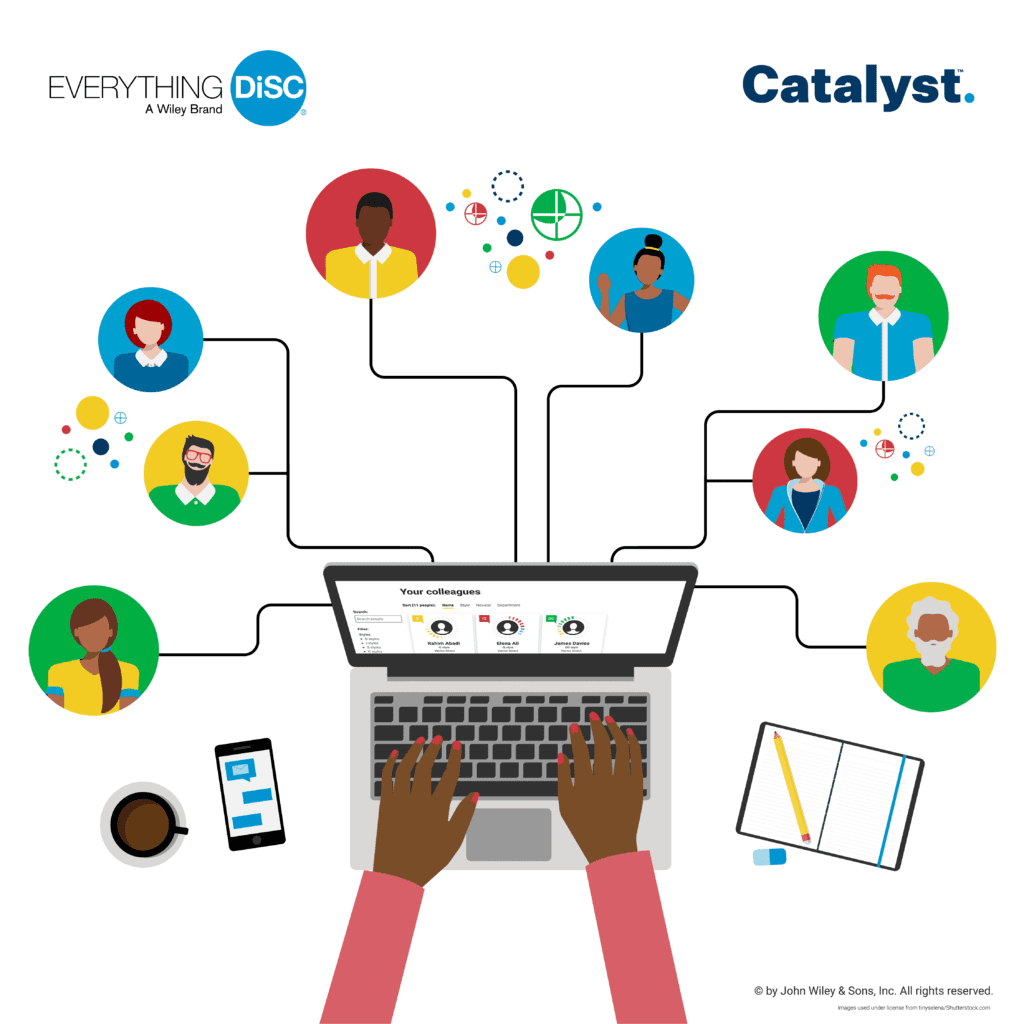 Everything DiSC Catalyst Assessments
Everything DiSC Catalyst provides learners access to an interactive platform where they can explore their DiSC style, compare their style with their colleagues, and watch videos and listen to podcasts to learn more about how to use DiSC in their daily work life.
To start using Everything DiSC Catalyst, learners must take an Everything DiSC Catalyst assessment. At minimum, a learner's Catalyst account must have access to Everything DiSC Workplace. However, you can also provide your learners with access to Agile EQ for an additional fee.
Open an Administrative Account
Everything DiSC Catalyst is easily managed using an administrative system call EPIC. We recommend organizations open an account if they plan to use Catalyst with 30 or more employees in their organization. Learn more about EPIC –>
Everything DiSC Workplace on Catalyst
With Everything DiSC Workplace on Catalyst, learners will discover their personal DiSC style. They will receive a personalized story that will help them understand their own behaviors and why they might prefer working with certain individuals over others.
This product focuses on helping individuals generally understand DiSC.
Everything DiSC Agile EQ focuses on teaching Emotional Intelligence using the language of DiSC. Learners will learn which mindsets they call on easily and which mindsets require greater effort to use. Through these insights, learners will discover how they can stretch and use different mindsets depending on the social or emotional situation they are in.
This product focuses on teaching emotional intelligence through DiSC.
| # Catalyst Accounts | Workplace Only |
| --- | --- |
| | |
| | |
| | |
| | |
| | |
| | |
| | |
| # Catalyst Accounts | Workplace + Agile EQ |
| --- | --- |
| | |
| | |
| | |
| | |
| | |
| | |
| | |
EPIC is the administrative tool for Everything DiSC, Five Behaviors of a Cohesive Team, and other assessment-based tools! Open your account for a one-time $95 fee and receive the following benefits:
Brand your reports your logo
Issue / view / delete reports in your account
Easily keep track of everyone in your organization who has completed a report
Stay up to date with the latest DiSC news.