DiSC Interaction and Style Guides
Spruce up your next DiSC training with these take-away guides. Interaction and people reading guides help participants remember the basics of people reading and provide tips for interacting with other styles. Style guides show others your style and tips for working directly with you. Post these around the office or on cubical walls to keep DiSC front and center.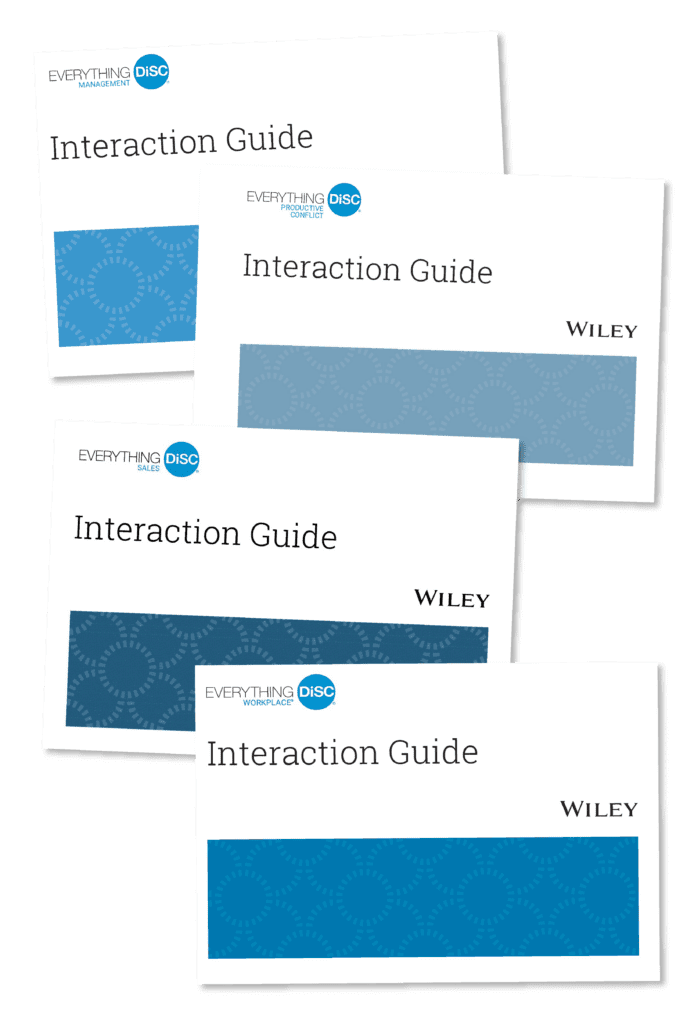 These application-specific guides include the Everything DiSC Map with tips for working with others' styles effectively. Use these interaction guides to help identify a coworker's style or as a personal reminder of your own style.
Hand these out at your next Everything DiSC workshop. They are designed to be used along with the accompanying Everything DiSC Facilitation Kit and Everything DiSC profiles; sold separately.
Available applications: Workplace, Management, Productive Conflict, and Sales. (selected at checkout)
$24.00 plus shipping (Pack of 25)
Show off your style and give your co-workers tips on how to best interact with you with the Everything DiSC Style Guides. 
These guides are designed to be used with the Everything DiSC Workplace Facilitation Kit and Everything DiSC Workplace Profile; sold separately. Participants map their own Everything DiSC graph, which indicates their DiSC style and lists specific ways that they prefer to be communicated with. Hang it on your cubical wall or near your desk.
$18.00 plus shipping (Pack of 25)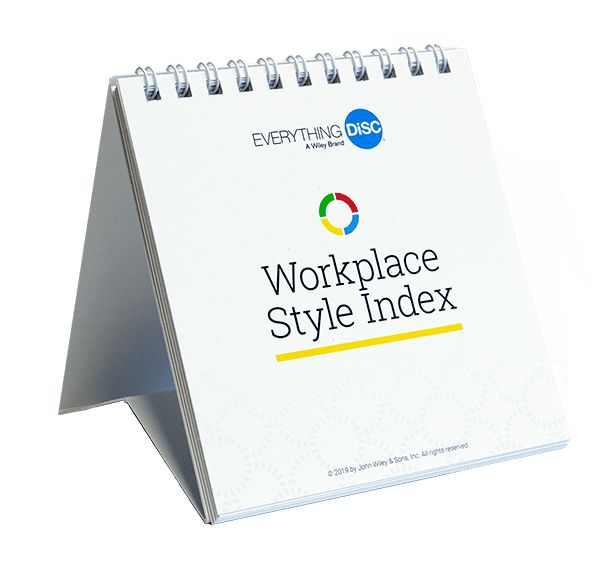 The Everything DiSC Workplace Style Index is a useful reference to keep on your desk to find quick reminders on:
The DiSC model

Information about each DiSC style

Tips for working with other styles
$5.00 pER INDEX (Plus shipping)*
*Additional quantity discounts available.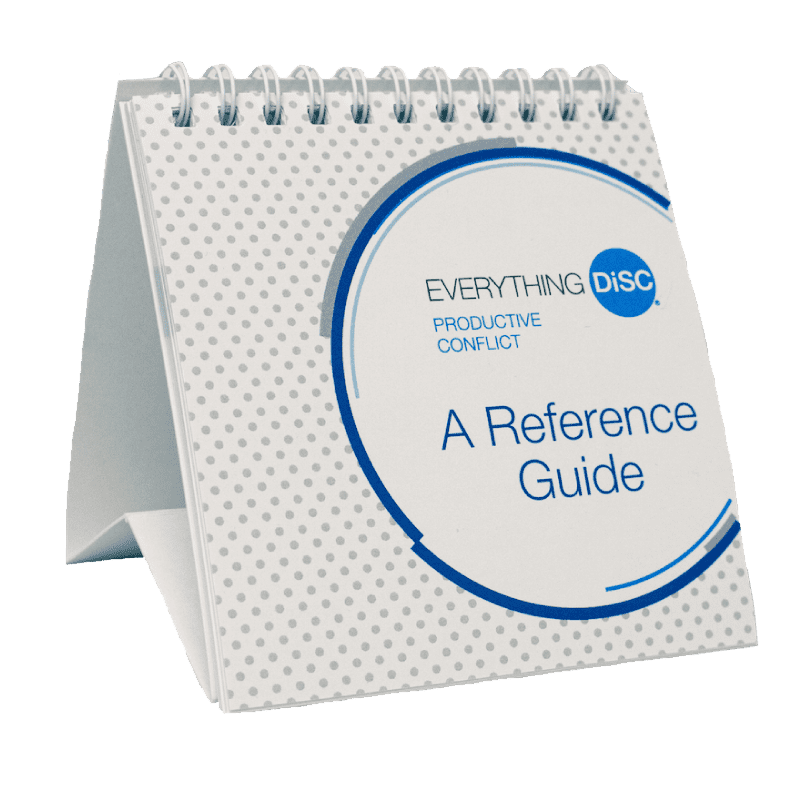 Productive Conflict Reference Guide
The Everything DiSC Productive Conflict Reference Guide is an easy to use tool, perfect for on-the-job reminders to keep productive conflict responses top of mind.
$5.00 PER Guide (Plus shipping)*
*Additional quantity discounts available.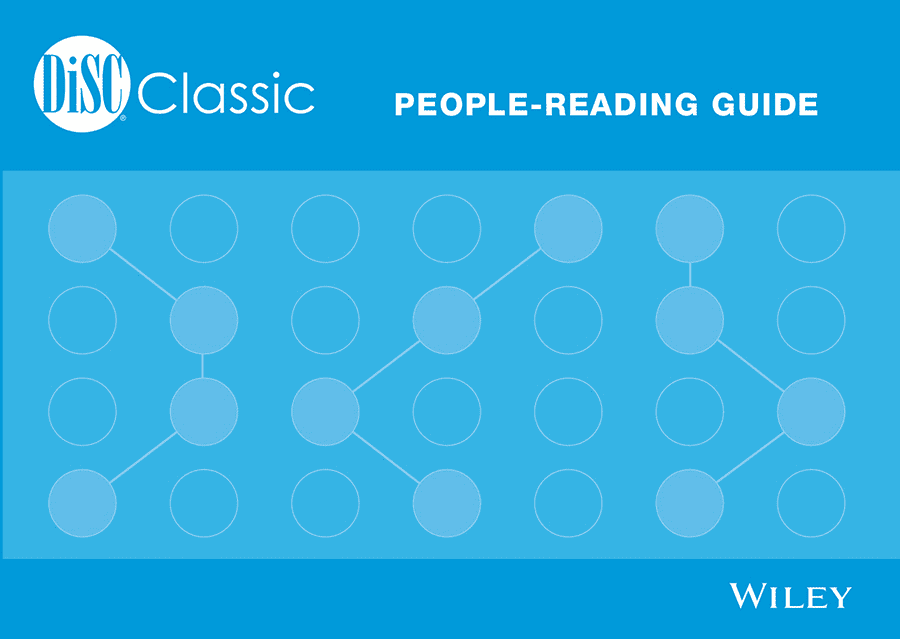 Discontinued -- Limited supply remaining.
The DiSC Classic People Reading Guides are handy references that help individuals identify their colleagues' DiSC® styles and common behavioral patterns.
These guides are a great supplement for your DiSC Classic workshop, and should be used with the DiSC Classic Profile, and the DiSC Classic Facilitation Kit.
$24.00 plus shipping (Pack of 25)