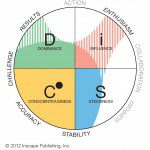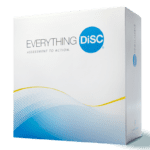 Everything DiSC Workplace® Facilitation Kit
Are you looking for a training program that will help teams work more effectively? DiSC has been used by millions of people for decades. Discover how DiSC workplace can help your organization learn to communicate more effective and build stronger workplace relationships.
The kit includes three 90-minute modules that are fully-scripted for facilitation with engaging activities and workplace-focused video. It also includes 30-minute optional people-reading module and an optional module on comparison reports. Furthermore, it's easy to customize. Switch out video clips. Modify the PowerPoint, Leader's Guide, and handouts. You can add or delete sections to fit any time-frame.
Everything DiSC Workplace Kit: $1,095.00
What's included in the DiSC Workplace Facilitation Kit?
Leader's Guide in MS Word (customizable)
PowerPoint® with embedded video (customizable)
Stand-alone video (with and without subtitles)
Participant handouts in MS Word (customizable)
Templates and images
Sample Everything DiSC Workplace Profile
Sample Everything DiSC Comparison Report
Access to online resources and research
Everything DiSC Workplace Interaction Guides (set of 25)
Everything DiSC Style Guides (set of 25)
For Center for Internal Change Customers ONLY
Access to a free 'Train the Trainer'. This training gives practical insight into how to run a workshop using the Everything DiSC Workplace Kit. Use it to prepare for your first workshop or as a review before future workshops.
What topics do the modules cover?
Module 1: Discovering Your DiSC Style (90 Minutes)
Participants discover how DiSC styles affect their Workplace relationships and explore the priorities that drive them at work.
Module 2: Understanding Other Styles (90 Minutes)
Participants learn what works for them and what challenges them when working with each DiSC style.
Module 3: Building More Effective Relationships (90 Minutes)
Participants create strategies and an action plan to overcome challenges when working with people of different DiSC styles.
Optional Module: Everything DiSC People-Reading
Participants learn how to identify others' DiSC styles based on behavioral cues.
Optional Module: Comparison Report
Participants learn about the Everything DiSC Comparison Report and how it can improve their relationships with others. This is a great tool to keep DiSC alive in your organization along with MyEverythingDiSC.com
Engaging In-depth Video
Contemporary video includes a seven-minute introduction to DiSC workplace styles plus 13 additional segments.
Everything DiSC Workplace Kit: $1,095.00
View Sample Videos Below.