Center for Internal Change Order Site for Everything DiSC® Wiley – Inscape Publishing
Providing Certification For Everything DiSC and Other Assessments & Training Materials
Center for Internal Change offers Everything DiSC by Wiley Brand, (formally Inscape Publishing) and many other assessments. Everything DiSC is the leader in DiSC Personality Tests and assessment-based training. DiSC profiles are used in more than 51 countries by more than 55 million people. We feature the Everything DiSC circular model as well as the traditional graph-based DiSC Classic Profile model.
DiSC Profile based on over 40 years of research and is continuously updated and improved for the highest validity and reliability. We recommend the Everything DiSC model for workplace enhancement, leadership skills, management styles and selling skills. They are designed to provide focused action-based results using adaptive testing technology. We also offer the traditional DiSC Classic Profile for those who prefer the original graph-based DiSC personality test.
NEW PRODUCT
The Five Behaviors Of A Cohesive Team™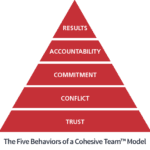 This assessment-based program focusing on the five pillars of teamwork: Trust, Conflict, Commitment, Accountability, and Results. Using The Five Dysfunctions of a Team model by international best-selling author Patrick Lencioni, participants learn how to maximize their behaviors to become a more cohesive and productive team. This is done by increased awareness of team members' personality styles and how they benefit the team's overall success. Learn more…
NEW PRODUCT
Emotional Intelligence Assessment EIQ-2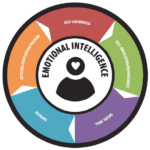 This online profile helps you understand the way you apply your emotional intelligence in terms of style, preferences, and behavior. It brings clarity in how to appropriately and effectively apply your knowledge and feelings in a given situation. Learn more…
NEW PRODUCT
Everything DiSC Productive Conflict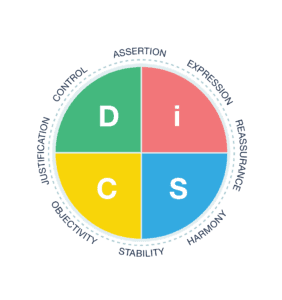 If you're familiar with DiSC, then it isn't surprising that different behavioral styles might handle conflict differently. The new Everything DiSC Productive Conflict profile will explore workplace conflict through the lens of DiSC. Tired of leaving conflicts where everyone walks away upset and nothing is resolved? Now we have a tool focused on workplace conflict that explores how we can make our conflicts more productive. With all the attention placed on conflict resolution, maybe it's time to change our view of conflict and learn to use it in a positive way. Learn more…
Center for Internal Change, a division of The TEAM Approach, Inc. has continuously won the top award offered to authorized partners of Everything DiSC materials for the past 15 years.
We provides you with:
Consultation and free customer support from our DiSC Certified Trainer and Everything DiSC, Inscape Publishing product consulting staff.
Quantity-based pricing. No need to buy bundles of products causing you to spend more than you need.
The option for instant access codes with immediate results upon completion (we were the first to offer this option).
The ability to administer, brand and customize online DiSC Profiles and Wiley assessments and reports through your own EPIC Account (online administration account).
Everything DiSC certification and training by Wiley online or in-person
On-site customized training and coaching to meet your needs.
Testimonials
"Center for Internal Change, Inc.'s dedication in bringing the Everything DiSC solutions to their clients has been an inspiration to see. Their deep product knowledge and excitement to help their clients succeed serves as a model for the professionals we seek to work with. We are excited to continue our partnership with Center for Internal Change, Inc. and are honored to have them as an Everything DiSC Authorized Partner."

Barry Davis, Vice President and General Manager of Wiley's Workplace Learning Solutions Group

"Thank you so much for working with me over the last half year .... I am VERY (extremely) happy with the Epic system and the intuitive way it works – so easy to send codes, track people's progress, etc. Wonderful."

Terri Sato Project Manager Sandy Group, A Division of GP Strategies

"I have just used the Everything DiSC materials with over 100 participants and the feedback was great. They really liked the videos and activities. Two favorites activities were "A Day in the Life" and developing strategies to apply DiSC to workplace interactions."

Margie Chusmir Organization Development Consultant

"You are the best. I am so glad to have chosen to work with you."

Barb Girson Direct Selling/Sales Expert, Trainer & Registered Corporate Coach™

"GEMCO is happy to share with you our positive experiences with utilizing the DiSC system. Our standard procedure in evaluating and hiring new personnel involves a first touch with a phone conversation, and the second touch with a short preliminary face-to-face interview. If a candidate passes the first two phases, we request they complete the DiSC evaluation.  It is the DiSC evaluation that we rely on to determine the strengths of the candidate, and how they are best approached when dealing interpersonally and training them.  In the many years that we have been using this system, we have found DiSC to be right on, each and every time. We highly recommend the DiSC assessments and plan to continue using them as an integral step in our hiring process."

Casey Muench President- GEMCO

"We are actively using DiSC Classic 2.0 in our organization of nearly 300 employees. It's a great way for us to be proactive about enhancing our internal customer service, strengthening work relationships and improving communication across the District. All coordinators, supervisors, managers, and directors have taken the DiSC Classic 2.0 and have attended three days of training related to its use....

Some have reported that DiSC has contributed to making their relationships with their supervisor easier to understand and that they are able to put behaviors in perspective and not take things so personally. Some use it when preparing for an important conversation or meeting, when the outcome is critical to their work. Some have used it to examine their management practices and to address blind spots (tasks that don't match their preferences that have received little of their attention). I've even heard leaders say how helpful it has been to them in their personal lives; one said, "I finally understand my ex-husband and it has greatly improved our relationship."

I attended the Everything DiSC Certification training in 2009 and have used many of the related materials. They are well done and easy to use.... The Center for Internal Change has been easy to work with and very responsive to all questions and requests. All in all, I have found DiSC to be a valuable tool to have in one's personal and professional toolbox."

Jane Martel Customer Service Coordinator Arapahoe Library District