Resources for in-person DiSC Workshops
Are you looking for DiSC items you can use during an in-person DiSC Workshop?
Do you want to give your participants something that they can take back to their desks to remember your training?
Now, you can purchase Everything DiSC branded mugs, pens, and buttons you can provide during your workshop. You can also purchase Workplace Style Indexes, 'Needs' tags, and DiSC Buttons!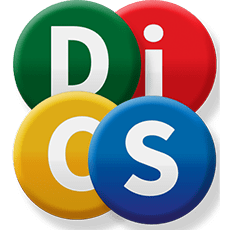 Purchase buttons that contain one letter to represent a specific DiSC Style. Each pack contains 10 buttons for a specific style.
Cost $6.50 + Shipping