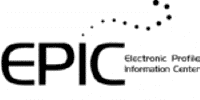 If you are new to the Everything DiSC EPIC Account we have made it easy for you. Choose the EPIC Account Admin Bundle that meets your needs and gets you started. Any support you may need is always free. This initial purchase will include an EPIC Account plus an initial quantity of EPIC credits. Additional credits can be purchased separately. We waive the cost of setting up your EPIC account with an initial purchase of 500 or more credits.
EPIC Account Admin Starter Bundles
EPIC Account Set-Up fee: $193.50 $95.00
New Account and 100 EPIC Credits for $525.00
New Account and 250 EPIC Credits for $1,120.00
New Account and 350  EPIC Credits for $1,530.00
New Account and 500 EPIC Credits for $1,925.00  (No set-up fee)
New Account and 750 EPIC Credits for $2,812.50 (No set-up fee)
New Account and 1,000 EPIC Credits for $3,650.00 (No set-up fee)
Please Note: This offer is only for new EPIC users
View or download our: EPIC Account Quick Start Guide or the EPIC User's Guide in PDF format.
View our free video "How to set up your Account."
FAQ
How many EPIC Credits will I need?
This will depend on the amount of DiSC reports you plan on using. Please use the following credit costs to calculate which EPIC Starter Bundle is right for you:
DiSC Classic 2.0 Profile: 15 Credits per report
Everything DiSC Workplace Profile: 15 Credits per report
Everything DiSC Management, Sales, or Work of Leaders Profile: 25 Credits per report
Facilitator or Group Culture Report: 25 Credits per report
e.g. for 30 Everything DiSC Workplace Profiles and 1 Facilitator Report you would need 475 EPIC Credits. Credits do not expire and can be used any time.
Why would I want my own EPIC account?
Having your own EPIC account can be a great way to save time and stay organized. With your own account, you will never have to wait for your reports or access codes ever again! If time is your main priority, this is for you. Additionally, with your own account you can brand your report covers with your logo and information. If you are interested in setting up your own account but are hesitant to learn a new system, contact us about our free EPIC walkthrough using a demo account.
What if I have issues using EPIC?
As your authorized DiSC partner, we are here to answer any questions or concerns you may have using your EPIC administrator site. You can give us a call during our normal business hours or email us with concerns any time. Also ask us about our free EPIC 101 webinars.
How long will it take for EPIC credits to be deposited in my account?
We typically deposit EPIC credits into your account within a half hour of an order being placed during normal business hours. Orders placed after hours will be deposited the following morning. If you have a more immediate need for accessing your credits, call us to discuss other options.