Completing a DiSC Trainer Certification is not required to conduct an Everything DiSC workshop. For this reason, many trainers often ask what benefits they can expect from completing a DiSC certification course.
In this post, we will answer a few of the common questions receive so that you can determine if joining a DiSC Certification course is right for you! We have certified hundreds of trainers who have been extremely satisfied with this course. However, this doesn't mean certification is the best option for every trainer. This FAQ is designed to help you determine if our course meets your unique needs.
DiSC Trainer Certification FAQ
How much does DiSC Certification cost?
Everything DiSC Certification costs $2,795.00. This price includes your Everything DiSC facilitation kit ($1,495.00 retail value). If you already own the facilitation kit, you are eligible to register for this course at the rate of $1,995.00. 
Will DiSC Certification help me coach people using DiSC?
While the primary focus of DiSC Certification will be on running a successful Everything DiSC Workshop, the course also covers DiSC theory and the use of supplemental reports that can help with your individual coaching sessions. If you plan to utilize DiSC in a 1:1 coaching session, expect to walk away from certification with a better understanding of the DiSC model and how to review your respondent's results using the facilitator supplement report.
What are the steps to becoming certified in DiSC?
Becoming a certified DiSC trainer requires the following four steps after your registration:
Complete all required self-directed work in the online training center prior to each live session. Several hours of online pre-work is required for both our online and in-person courses. Look at the sample course outline on our registration page to ensure you are able to commit the time to complete your self-directed work in addition to joining the live classes.
Join and participate in the live classes. It is required that you join each live class to receive your credential. Check the dates and times for the course you plan to join and make sure your calendar is clear. You should not register for a course if there is even one live session you know you can not make.
Present a workshop practicum. Your course will culminate in a presentation on how your plan to run a DiSC workshop using the knowledge gained from this course. You will present a scenario drawing from the unique needs of your organization or a client organization

 you plan to work with. This will give you the opportunity to receive feedback and suggestions from your classmates.

Pass the final exam. The final exam is completely open-book (so don't stress!) and will 

take

 around 45 minutes to complete. Our learners average a 90% on the final exam.
I have used another DISC tool in the past. How will this course help?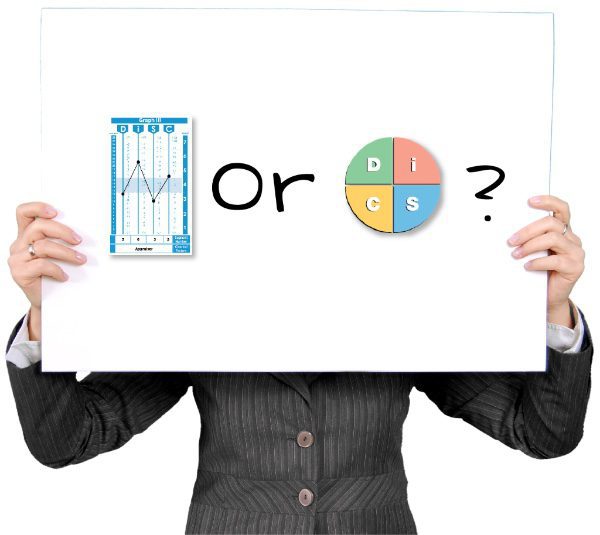 Everything DiSC is based on the same DISC theory as many other DISC tools available today. It is a direct descendent of the DiSC Classic paper and online assessment, but is more personalized and accurate. You will learn about the theory and history of DISC as part of your certification.
Additionally, you will learn all the specifics around the Everything DiSC tools and resources: how they vary from other DISC tools, and how you can make the most of them as a trainer. If you've used another DISC report, you will benefit from taking the time to ensure you are an expert on reading the Everything DiSC circumplex and utilizing all of the additional tools and resources Everything DiSC has to offer including supplemental and comparison reports, online learner platforms, and more.
Lastly, DiSC Certification will give you the time to really strategize and plan how to run your workshops or rollout DiSC within a new organization. This opportunity is unique because you will have the chance to present your plan for a future workshop to others in class and receive feedback. Certification participants often gain valuable insights from each other's unique perspectives.
What will I receive when I complete DiSC certification?
Trainers who complete certification will receive a certificate designating them as an Everything DiSC certified practitioner. This certificate does not expire, and there is no need to become re-certified at any point.
Additionally, learners will have ongoing access to the online training center where you can continue to access valuable course content and refresh yourself on the information received during your class.
Finally, you will have the opportunity to obtain 20 SHRM professional development credits (PDCs) after successful completion of this course. This is especially useful for HR Managers who are completing their SHRM Professional certification.
Is there an exam to become certified?
Yes. After the last live session your exam will open. It is open-book, and you will have an opportunity to retake it if you do not receive a passing grade.
Are there online DiSC certification courses available?
Due to a recent redesign on this course from the publisher, we are not currently offering any in-person certification classes. We hope to begin offering in-person classes again in 2023.
Our online courses combine self-directed work with four live sessions over a two week period. During the class, you will have the opportunity to work in small groups just like you would during an in-person course. This will also give you a first-hand look at how we run online training should that be something you plan to do within your organization or with your clients.