Special Offers for Everything DiSC
Switch to Everything DiSC Catalyst and receive these special offers!
Everything DiSC Catalyst is the latest addition to the Everything DiSC suite of products. While Catalyst was already in development for a couple of years, it was pushed to be released in June of 2020 to help meet the needs of virtual training during the pandemic. Catalyst provides a platform that helps trainers run a more effective DiSC Workshops and while giving learners a chance to connect with their colleagues.
This tool has helped many of our clients re-start their soft skill and leadership development programs while face to face training is on hold. To help you make this change, we are able to provide a few special offers. We hope you take advantage of them and commit to switching to Everything DiSC on Catalyst!
Free Facilitation Materials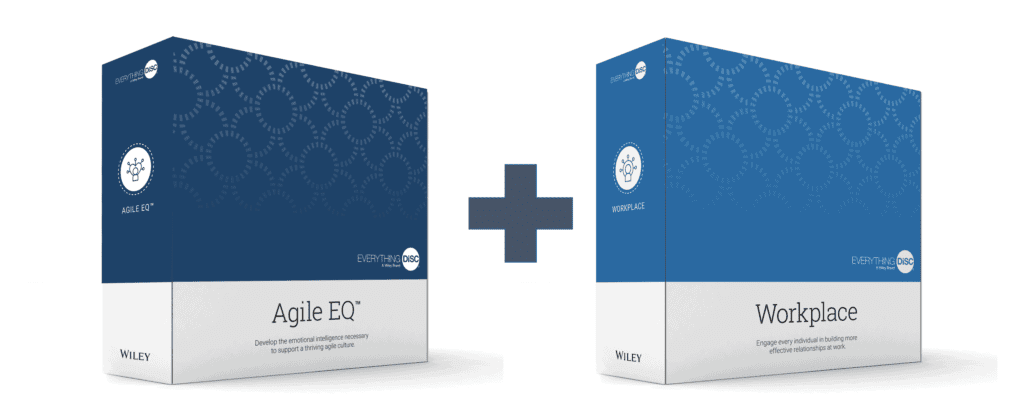 Until December 31st, 2023, when you purchase an Everything DiSC Workplace kit, you receive the Everything DiSC Agile EQ on Catalyst facilitation materials for free!
Unfamiliar with Agile EQ?
Agile EQ is the Everything DiSC solution for teaching emotional intelligence. It uses DiSC as the foundation for both self-awareness, and social awareness. Then, it introduces a concept called mindsets to help teach self-management and social management. Emotional Intelligence allows us to become agile by allowing us to choose the best mindset to match the situation we are in.
Purchase the Everything DiSC Workplace facilitation kit for $1,295 and receive the Agile EQ on Catalyst facilitation materials for free.
Already have the Workplace Facilitation kit?
If you already have previously purchased the Everything DiSC Workplace facilitation kit, you can now both upgrade your materials to Workplace on Catalyst and get the Agile EQ on Catalyst materials. To do this you will need:
Your Everything DiSC Workplace Serial Number
Reach out to us directly by either calling or emailing us if you are unable to locate your serial number (847-259-0005 or [email protected])
Get a Free Workplace on Catalyst Report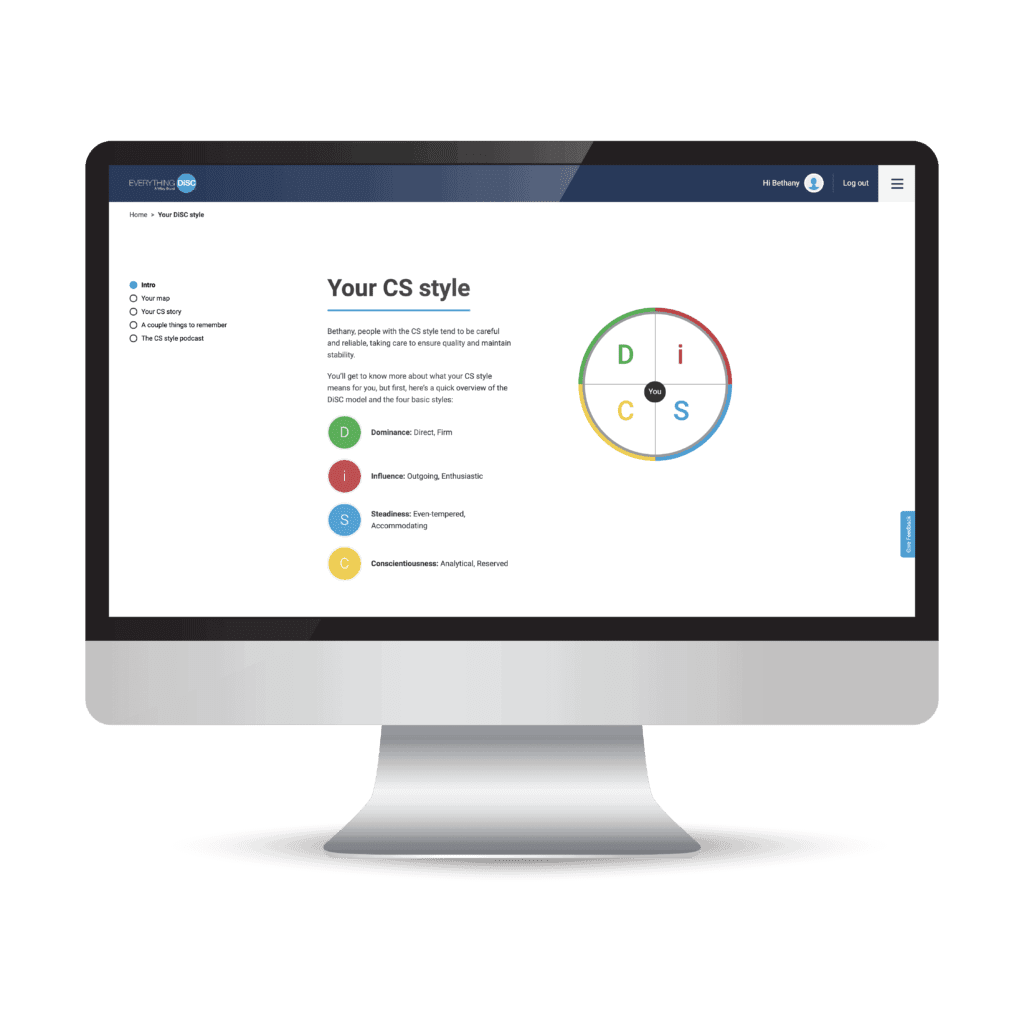 Until December 31st, 2023 if you have taken a DiSC report (with the small 'i') you are able to receive a free Everything DiSC Workplace on Catalyst report!
Catalyst will provide your Everything DiSC personalized style report along with a detailed description of your personal motivations and priorities.
However, if you are already familiar with Everything DiSC Workplace, you will find that you also have access to new videos that will help you both learn about your style and the other DiSC styles. Additionally, you will be able to connect with anyone in your organization who is on the platform.
Here is a full list of reports that is eligible for a free upgrade to this new learning platform and DiSC profile:
Everything DiSC Workplace
Everything DiSC Management
Everything DiSC Productive Conflict
Everything DiSC Agile EQ
Everything DiSC Work of Leaders
Everything DiSC 363
Everything DiSC Sales

DiSC Classic 2.0
Join a free 90 Minute Catalyst Training
To help you decide if you want to switch to Catalyst, Center for Internal Change & the TEAM Approach are conducting a free 90-minute training session.
In this session, we will use the Everything DiSC Workplace on Catalyst training materials and you will use your Catalyst profile to experience the training. This training is designed for anyone to join so they can experience the training.
Please note, we are limiting this free session to five individuals per organization.
We want to answer your questions! Please call us or email us and let us know how we can support you in making the transition to this incredible new resource.
Phone: 847-259-0005
Email: [email protected]